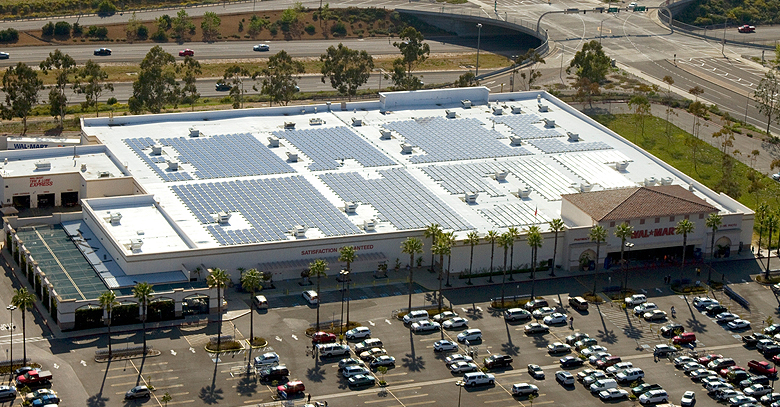 By Ufaq Ashfaque
Largest US retailer Wal-Mart, along with Costco, Kohl's, Apple and IKEA, are expanding into solar energy by using the space on their roof tops, according to latest report from the U.S. Solar Energy Industries Association.
Wal-Mart tops the list of 'brands adopting solar energy in us'. Together with SolarCity, Wal-mart plans to install solar power in 60 stores in California and is currently "converting more sun into energy than 38 U.S. states,"according to Bloomberg.
Apple on the other hand is building utility-scale solar projects next to its data centers in partnership with SunPower.
The challenges that have occurred due to depleting resources have forced companies to move towards other energy sources except for the conventional ones.
Wal-Mart, known for its more-for-less value propositions, has taken up solar energy in order to utilize natural source and save the earth from depleting resources.
According to Motley Fool, a financial services provider for multinational corporations, '"A recent report from GTM Research and SEIA says that solar system costs are down 40% since the start of 2011 and 50% since the start of 2010. Over the last year alone, the cost to install a commercial installation is down 14.7% to $3.71 per watt."
With the induction of solar energy panels and more reserves being set up, it would allow Wal-Mart to produce and focus more on designing their plans and blueprints to continue expanding their brand globally.