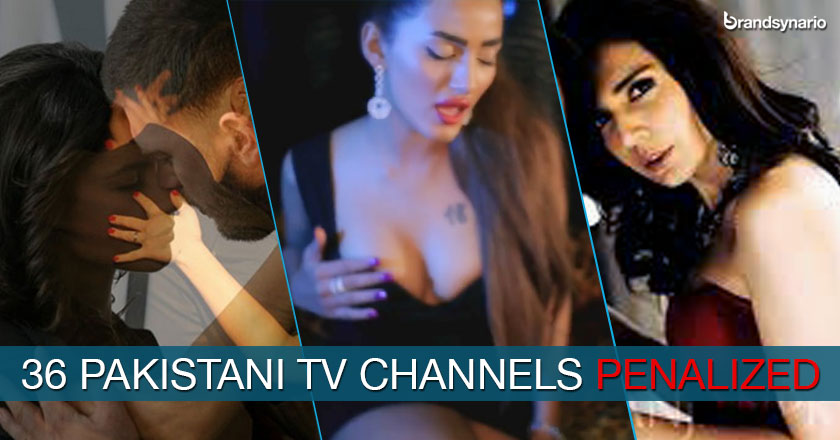 By Zoya Anwer
Well after the HUM TV website hacking scandal we have another step taken against channels that are apparently showing content inappropriate for the viewers. 
According to the sources in Islamabad the Government of Pakistan has levied a fine of Rs. 1 Million on 36 channels that have been showing immoral content of foreign countries. 
The list of these channels was presented by the National Assembly in response for a question raised by the Jamat-e-Islami MNA Sher Akbar Khan, who wanted to know whether the channels were following the censorship rules set by PEMRA (Pakistan Electronic Media Regularity Authority). The Minister had raised his doubts earlier in April.
The Information Minister cleared out the argument by stating that all channels follow the rules, and are kept under surveillance by PEMRA. However those channels which are not following them will be heavily fined.
The opposition against these channels was because of dramas and advertisements shown on television and includes foreign content as well as local. It is believed that these channels are destroying Pakistani culture because the content is heavily influenced by either Western or Indian one.
Some of the channels fined are: 8xm, Geo Entertainment, Jalwa, Apna TV, TV One, Oxygen, Play TV, Koh-e-Noor, Hum TV, Silver screen, Filmax, Film World, Filmazia, KTN, Sachal, Starlite, Sindhi TV, Aruj TV , Khyber News, ARY news, Ravi TV, Channel-5, Rohi TV, Royal TV and vibe.