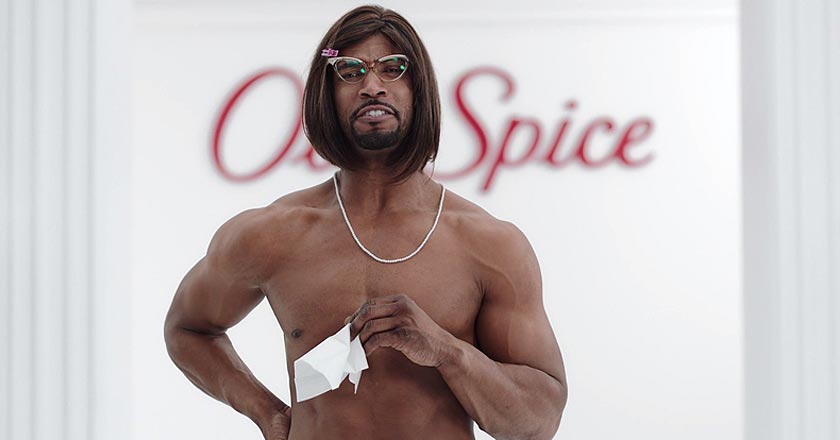 By Zoya Anwer
Old Spice the premium  body sprays and cologne brand has made a marketing comeback by making amazing prank websites.
The P&G brand which has a history of making the best ads ever did not disappoint in this approach as well; rather this particular prank website campaign is so effective that it is already going viral on the social media.
The brains behind this campaign belong to the American advertising agency of Wieden+Kennedy who have had made brilliant adverts via television, YouTube and even Reddit AMA.
This time, their strategy of launching funny websites targets  everyone's interest to such level that one is bound to click on them. After few minutes the webpage, full of different images comes alive with image shots of incredibly hot male models.
The websites named "Push Up Muscle Shirt",  "100% Leather Sheets", "Spray Tan Parties",  "Bargain Tattoos", "Neck Workouts" have one thing in common – the unconscious urge to click them.
For instance the "100% Leather Sheets" has visuals of seductive women sprawled on leather bed sheets and while a person is busy ogling the beautiful women,  a warning alarm blares and the page falls away revealing a shirtless, forever associated with Old Spice, Isaiah Mustafa addressing down the person for clicking such a useless site. 
He draws up figures that tell people not to waste time in surfing such hopeless websites and making "dumb decisions". At the end he tells how buying Old Spice would be a far better choice and would actually help the viewer as well.
After his "intervention" many such sites are revealed offering the viewer to either "prank a friend" or visit the other eight of them.
These ads are already going viral and why wouldn't they? After all,  we all do love visiting dumb websites.