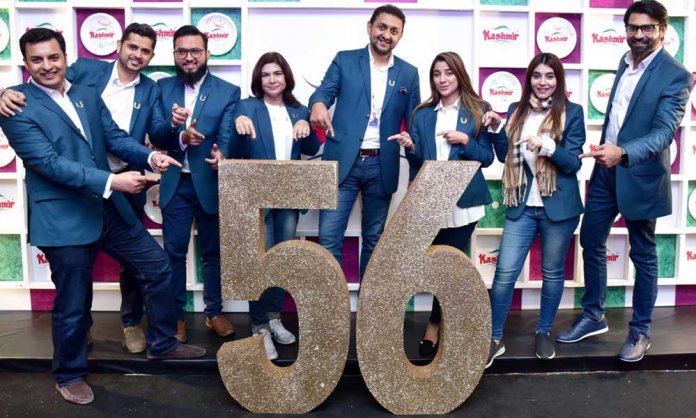 United Industries Limited (UIL) recently hosted a grand celebration – "Unleash, Ignite and Lead" for their team at Serena Hotel, Faisalabad.
The management celebrated the hard work and determination of their people who have associated themselves with the organization for years.
United Industries Limited is a name synonymous with quality and rich heritage backed by the trust of generations. Led by the values of the founding fathers, the company has come a long way since its inception in 1962.
The company and its products have been a constant with the Pakistani household for over 56 years now; aspiring chef's across the country bring out the best of them on the table, every time.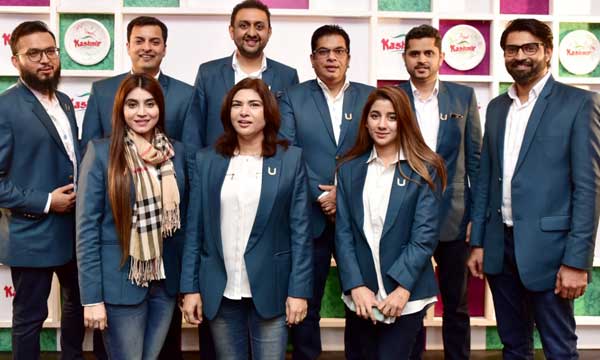 Sophia Anjum hosted the event and kept the audiences hooked for more throughout. Not only this, but Sophia also engaged in an interactive Q&A session with Muhammad Waleed Muggo (Director, Operations, UIL) where he shared the company's expansion plans and the production capacity increase underway.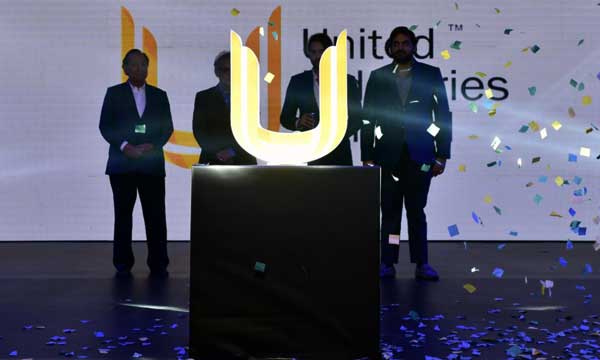 The primary objective of the event was not only to give due credit to the employees but also to share the latest happenings – unveiling of the new corporate identity, the company logo, evolution of vision/mission/values, followed by the first look of new packaging for the entire range of Kashmir Cooking Oils & Banaspati.
Speaking about the new corporate logo, company's Director Marketing, Mian Shahzad Khalid said:
United Industries has always believed in delivering on the promise of delighting the hearts of its loyal consumers who are like a family for us.

Our products are unison of unmatchable quality standards and the drive to embrace our values; which have nurtured generations.

As we grow in capacity, our core focus is also to uplift the brand perception and to transform with the new age. The new identity encapsulates all of this in one.
Muhammad Akbar Muggo (CEO), Mian Maqbool-ur-Rehman (Exec. Director), Muhammad Waleed Muggo (Director, Operations), Muhammad H. Muggo (Director, Sales & Procurement) shared the new logo with the team in dramatic fashion. This was followed by an unveiling of the new packaging by Mian Shahzad Khalid (Director, Marketing) and the exclusive preview of the new TV commercial for Kashmir Cooking Oils & Banaspati.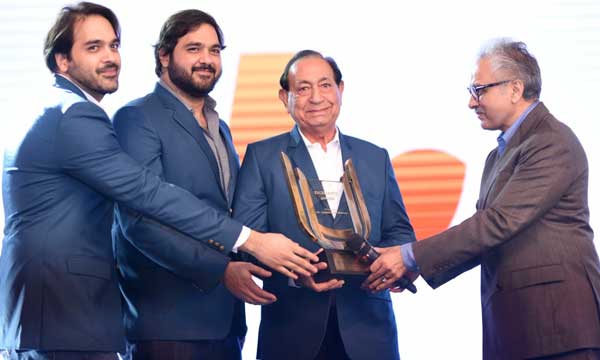 Apart from celebrating the new, Mian Maqbool-ur-Rehman (Exec. Director) was honored with the Service Excellence Award; which was presented to him by Muhammad Akbar Muggo, Muhammad Waleed Muggo, and Muhammad H. Muggo, in lieu of his continuous support to the organization since 1962.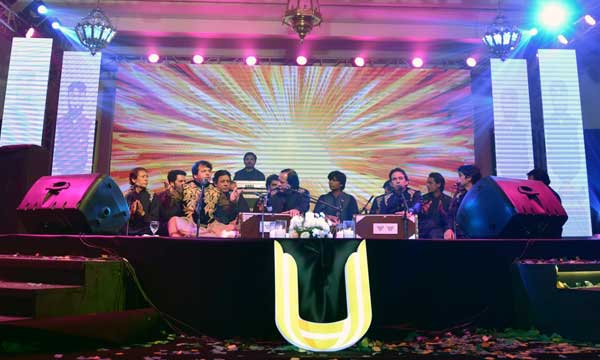 The high point in the ceremony came with an enthralling dance performance by Wahab Shah Group and Live Qawwali performance by Asif Ali Santo followed by a company dinner for all employees to mingle and celebrate their achievements in unison.
Sharing their thoughts on the event and the company's sentiment behind the grand celebration that was put together, the top management openly applauded their hard-working.
The event was organized and executed by Dreamweaver Productions.