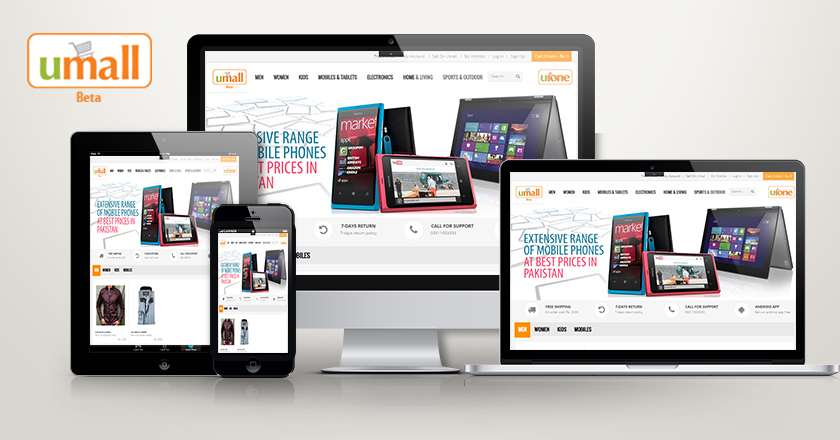 E-commerce and online shopping in Pakistan is one of the fastest growing business sectors in the market. There is still an untapped market potential in the online shopping industry in this country and bearing this in mind, Ufone has become the first telco to launch its own online shopping portal. 
The portal will be named as "Umall" and at present its beta version has been launched already.
The online shopping portal offers a 7-day return policy and even caters to consumers with a replacement policy.
The procedure for shopping at the Umall website includes an electronic voucher for a product purchased and returned, which can be used to buy anything else instead. 
The portal caters to B2C markets where consumers can browse through a number of various categories to shop online conveniently.
These categories include Clothes, Electronics, Apparel & Accessories, Home & Garden, Bags & Shoes, Jewelry & Watches, Automotive, Beauty & Health, Toys, Kids & Baby, Sports and Entertainment.
There is a free shipping and delivery feature and the payment options provided by Umall include cash on delivery and/or availing the UPaisa service.
The service also includes a user-friendly app which enables users to track down their orders, give reviews and ratings and share product details with each other.