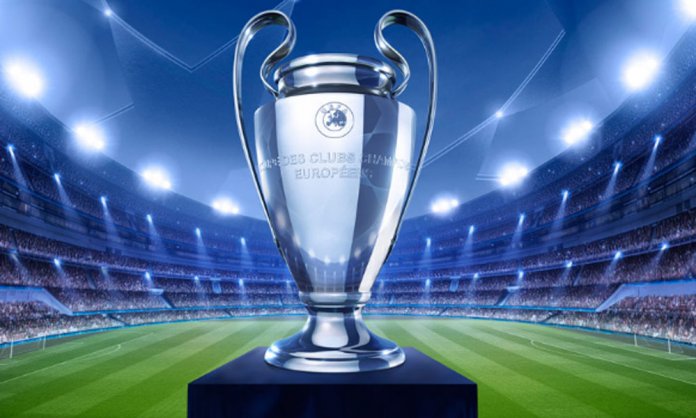 Manchester United, Manchester City, and Liverpool have all been delivered with very favorable draws in the last 16 of the Champions League.
However, there will be fewer reasons to celebrate at Chelsea and Tottenham Hotspur.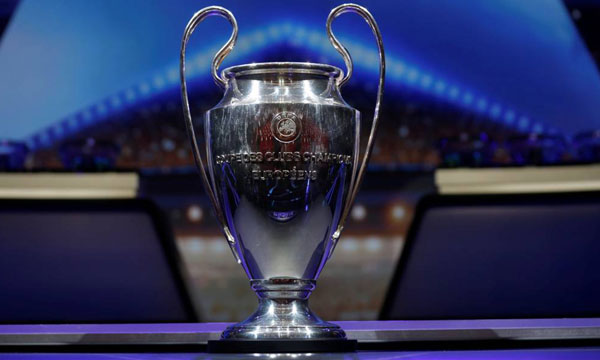 Juventus v Tottenham Hotspur
February 13 & March 7, 2018

The Spurs fans may have panicked to see draws with mighty Juventus, but the same fans were not welcoming Borussia Dortmund and Real Madrid in the group stage either.
They should not be scared: Juve was not convincing enough in the first round and currently, they are third in Serie A table, they might come back in form by the time, but the Spurs have got the potential to rise in big games, they could sprout another Euro giant. In any case, this could be 'the match' of the round.
Basel v Manchester City
February 13 & March 7, 2018

Almost every team that has crossed their path this season has been blown away by City, they have enjoyed an unbeaten run in the Premier League and have lost only one match in the Champions League against Shakhtar Donetsk (away).
With this run of form, it is certainly tempting to see how many goals they will win and not if they will win. Apart from a City collapse or a perfectly executed Basel defense plan, Guardiola's team will progress.
Porto v Liverpool
14 February & 6 March 2018

This could be the match in which anything could happen. No team entered this round with impressive record, as Liverpool's brainless defending against Sevilla left Maribor in the dust. Porto got through what is probably the worst group of the round, trashing Monaco, who is third on the Ligue 1 table.
You never know exactly what to expect from Liverpool, they are capable of outperforming the opponent or collapsing completely. But if you ask for the prediction, they should simply get through with Mo. Salah in supreme form.
Real Madrid v Paris Saint-Germain
February 14 & March 6, 2018

Forget Valentine's Day. The Champions League has brought together two greats of European football for you: Paris Saint-Germain meets Real Madrid.
The face-off between two heavyweight clubs is a promising prospect, as an early exit is unacceptable for both clubs. PSG leads Ligue 1 and has won 14 of 17 games, scoring 51 goals. But the defeat to Strasbourg in the league and the 3-1 defeat at Bayern Munich have questioned their qualification as a possible Champions League winner.
Real Madrid in La Liga is eight points behind Barcelona. It is unlikely that Zinedine Zidane's team will be able to surpass the Catalan club, which makes recapturing of 2016-17 Cardiff's trophy even more important. Since 2010, the Madrid team has not lost in this round. Their opponents that year were French side, Lyon.
Sevilla v Manchester United
February 21 & March 13, 2018

Manchester United has never played against the South-Spanish side. These are the last two teams to win the Europa League, and although United are natural favorites and should go through, they may not know what to expect from Sevilla.
The Spaniards have been unpredictable this season at home and in Europe also, went pretty much up and down despite a fine draw against Liverpool. It seems to be relatively unimportant to mention in this context, Eduardo Berizzo's diagnosis of prostate cancer adds another level of uncertainty.
Assistant coach Ernesto Marcucci has been put in charge of the first team in Berizzo's absence. Sevilla is in a position to shock United, but they probably will not.
Shakhtar Donetsk v Roma
February 21 & March 13, 2018

Probably the tightest tie in the round, it feels like one of those games that might turn out to be classic and one that people watching on TV will talk about for years. Shakhtar secured one of the more impressive performances in the first round and qualified ahead of Napoli, followed by some as a no-hoper to go deep into the tournament, while the Roma's two games against Chelsea also showed their potential. One has the feeling that Roma did not quite click this season, but after a closer look, they should have just enough to get through.
Chelsea v Barcelona
February 20 & March 14, 2018

When paired, Chelsea and Barcelona seem almost allergic to boredom, unable to produce anything but dramatic and thrilling matches in the Champions League. Who knows what will happen this time, but they are two talented but imperfect teams with a story of excitement filled with needles.
Bayern Munich v Besiktas
February 20 & March 14, 2018

No easy games in the Champions League, anyone can defeat anyone on any day, etc., and so on: but realistically speaking, it's probably the easiest match to call.
Although, Bayern München started the season hesitantly under Carlo Ancelotti, and even today, with Jupp Heynckes in the ranks, they are not necessarily the invincible giants as they were in the previous seasons, but they will certainly go knock-out Besiktas fairly easily.
The Turks have dominated their group, but are far in fourth place in the Süper Lig, even slightly off-color Bayern should be enough for them.
My Predictions
| | | | |
| --- | --- | --- | --- |
| Team 1 | | Team 2 | Predicted Winner |
| Juventus | vs. | Tottenham Hotspur | Juventus |
| Basel vs. | vs. | Manchester City | Manchester City |
| FC Porto | vs. | Liverpool | Liverpool |
| Sevilla | vs. | Manchester United | Manchester United |
| Real Madrid | vs. | Paris Saint-Germain | Paris Saint-Germain |
| Shakhtar Donetsk | vs. | Roma | Roma |
| Chelsea | vs. | Barcelona | Barcelona |
| Bayern Munich | vs. | Besiktas | Bayern Munich |
---
Contributed by Zunair Ejaz
A classic introvert and passionate writer who loves to do sports analysis, is a football freak, sports enthusiast, history reader, music lover and enjoys his own company. Tweets at @ZedEjaz.