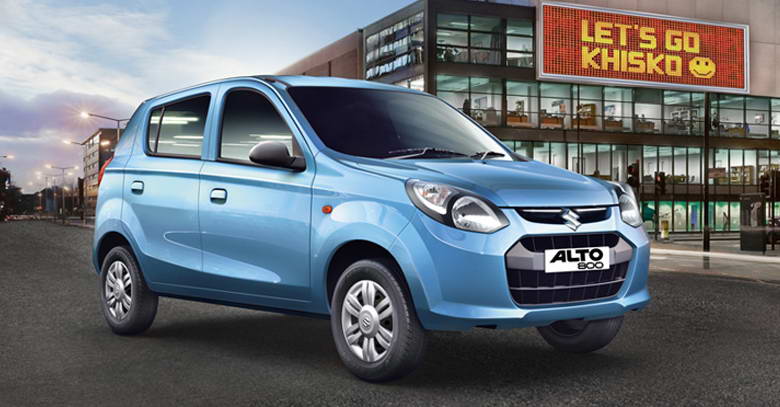 As the Diwali season grips the Indian nation, marketers to gear up to take advantage of it and lure consumers to boost their sales.
Suzuki Maruti's latest advertisement hit the TV screens for its "Alto 800" which encourages its audience to travel in Maruti Suzuki during the festive season. The most selling car in India is pretty popular for being easy on the pocket and its low fuel consumption.
Since it is an ideal time in the country to travel with family and friends, due to the upcoming festival holidays, Maruti Alto's TVC tends to ignite and blend the special celebratory spirit of the season with the superior mileage quality of Alto 800.
Created by "Lowe Lintas India", the advertisement's storyboard incites feelings of happiness, excitement and merriment.
Alto ad opens with a happily married couple decorating their home with lights and tinsels. They, then, set out on in their Maruti Alto to deliver to the wife's parents, the traditional festive tray containing a glowing clay oil lamp.
Though the journey is long, the oil in the lamp lasts, with its flame bright and radiant. Similarly, the fuel in the car also remains plenty when the drive ends.
The commercial comes to an end with the voice over,"Agar khusiyaan baatney se badhti hain, toh rukna kyon" (If happiness increases with spreading it, why stop?)
Naveen Gaur, president, Lowe Lintas, Delhi commented, "With the new Alto 800 commercial, Maruti Suzuki and Lowe Lintas wanted to integrate this insight, with the festival-led car buying season and the brand promise of 'Let's go'. Additionally it was an opportunity for us to infuse a sense of festivity into the market."
It seems that in the light of the ongoing festival fever, the ultimate Indian theme to the commercial's storyline will work well for the brand. What do you think about Maruti Alto's new TVC?