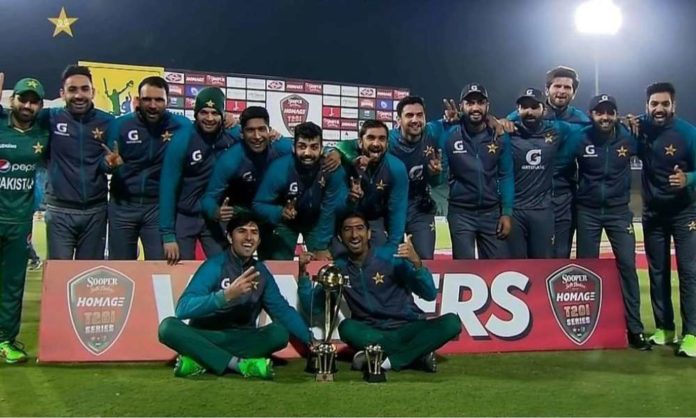 This article is submitted by Hafsa Shaikh.
International cricket is slowly but surely returning to Pakistan. With an exciting calendar set for the next year, featuring teams like Australia and New Zealand, cricket lovers across the country are starting to get their share of cricket on home turf after more than a decade.
Recently, the West Indies cricket team visited Pakistan for a series of T20s played in Karachi. Ever since PSL matches began in Pakistan, we have gotten a taste of what it feels like to watch internationally acclaimed players perform. However, the opportunities for a proper match against a mainstream team from a leading cricket-playing nation remained limited. So naturally, when it was announced that West Indies would be visiting Pakistan, this was a chance which I was not willing to let go of.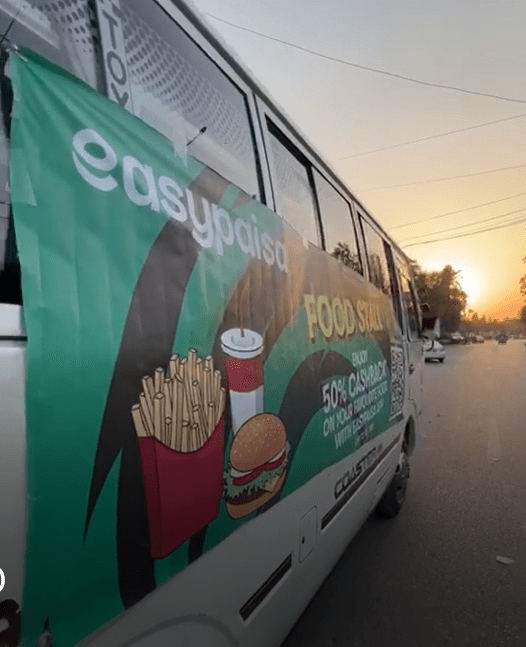 In addition to the reservations that teams had in the past for coming to Pakistan, COVID presented the world with a unique challenge as well. However, one amazing transformation to come out of the pandemic was the digitization that accelerated as a result. Buying tickets digitally was something that I didn't think I would experience in Pakistan. But to my surprise for this series, I went to the Bookme app and was able to purchase a ticket for the Quaid e Azam enclosure which was given a fresher look thanks to Easypaisa. I had no idea that this process existed but the brand had gone all out to promote it through social media influencers.
The process of buying the ticket was simple and took me less than 2 minutes. I just selected the date of the match I wanted to see, picked out the seats I liked, and went on to pay through Easypaisa. I even received a cashback of 100 Rupees on my purchase and honestly, who doesn't love a discount.
Now, with tickets in hand, all I had to do was to excitedly wait for the day of the match. And boy, what an experience it was! First of all, credit where it's due, and I would like to say kudos to Easypaisa for rejuvenating the look of the enclosure and overall experience of the match altogether. From the parking, we were taken right to the gate of the enclosure by a shuttle. The waiting area and entrance were made vibrant with creative visuals.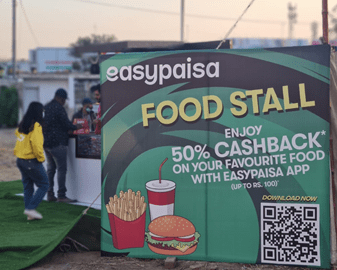 I appreciated the attention to detail as placards were placed on each seat. A T20 match is all about big hits that draw huge cheers from the crowd and a simple thing like this poster can not only let you express your emotions much better but also creates an amazing aesthetic. I was even able to use the cashback I got earlier for buying snacks during the match at cashless stalls powered by Easypaisa.
The food vendors were QR code enabled allowing contactless transactions which for me was an amazing experience having witnessed cashless payments abroad and longing for them in Pakistan. Easypaisa had cash-in retailers at the stadium too which people could ultimately use to avail a 50% cashback on transactions performed through the app. The discounts are in my opinion a great way to attract more people towards digital payments.
Besides watching your favourite players live, in this day and age, being able to interact with your favourite content creators is another benefit of events like these. I was hoping that Junaid Akram would be there but he either wasn't there or I couldn't find him. However, Ukhano was there and I was able to grab a selfie with him as he was documenting his experience of watching the match. What's more, the Quaid e Azam enclosure had free WiFi for all those stories and posts that I needed to make on social media.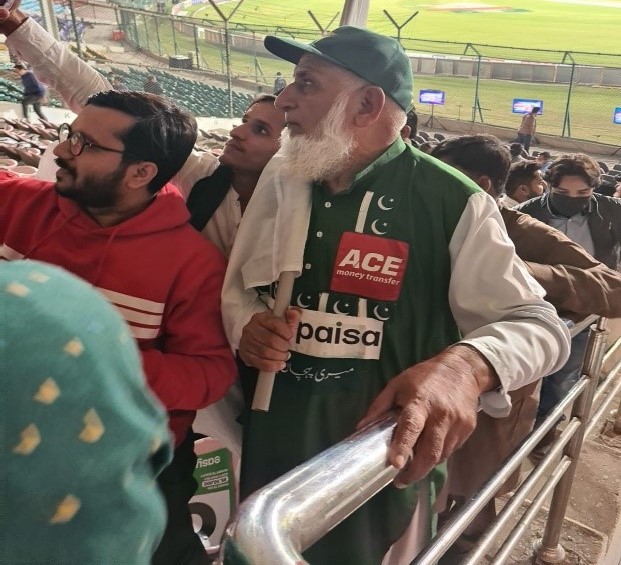 Overall, it was a fascinating experience and worth all the hype. For many years, we have longed to witness international players and teams play on our home soil. Unfortunately, this wasn't possible but now that things are returning to normalcy, our passion and hunger for the game of cricket are getting the fulfillment that we desire, thanks to PCB and partner brands.
I have been using Easypaisa for quite some time and to witness the platform enabling a complete digital ecosystem for the masses is something I am totally rallying behind as a user. Cash is globally becoming a less preferred medium for transactions and the Pakistani market is catching up thanks to efforts being made by digital payment platforms.