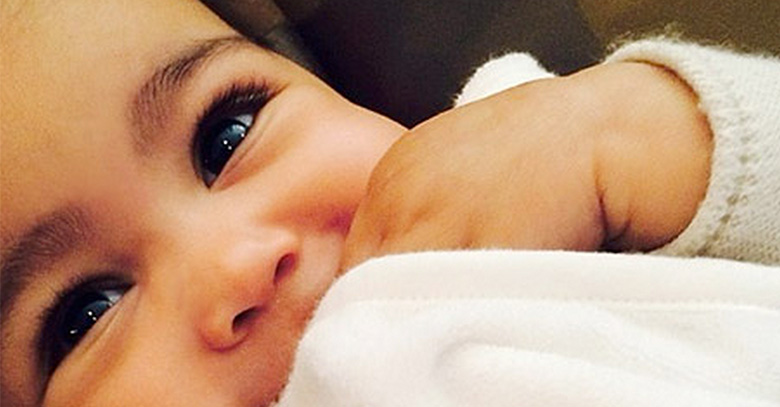 By Hassan Wasti
North Kardashian has given the phrase "born with a golden spoon" a whole new meaning.
After already having more designer clothes than an average person owns in his entire life, the 6-month-old is now a proud owner of the luxury/sports car to match her father.
Recently Kim kardashian posted a picture on her instagram account showing off Kanye's Lamborghini along with its miniature version that belongs to baby North Kardashian, she titled the picture under 'Like father like daughter'. The picture made rounds on the internet and became viral soon after being posted.
The picture according to Motortrend showed off Kanyes 2014 Lamborghini Aventador which has a price tag $397,500 and $548,800 which was a gift from Kim on his 35th birthday.
The miniature Lamborghini is fully equipped with specification of its actual model and is a sight to look at. North West is all set to be a daddy's spoiled little girl.
North is sure to be very excited with the gift once she is old enough to realize what it actually is.
It looks like Kanye and Kim wanted something lavish for their daughter on Christmas and toys just don't do the trick for the Kardashians anymore.
It looked like Kardashians had warm holiday surrounded by gifts and family, Kim's sister, Kourtney and her boyfriend, Scott Disick, 17-month-old daughter Penelope, and son Mason, four, have also joined them for the holiday