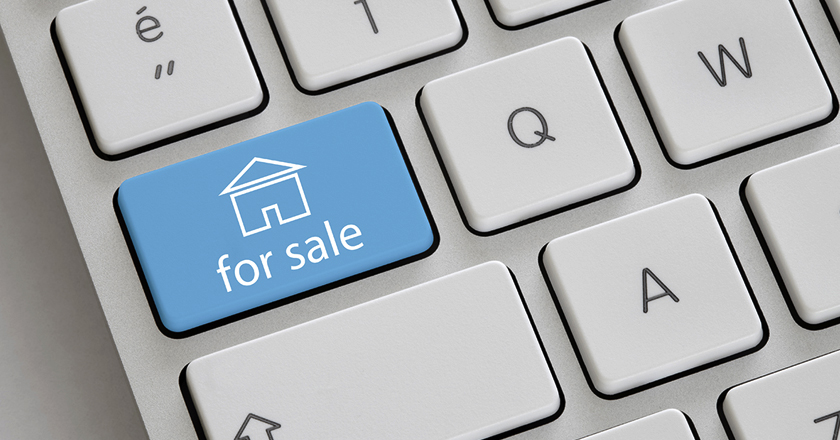 E-commerce sector, which was almost non-existent a decade ago in Pakistan, has grown significantly to become a major player in every industry in the country.
Despite all the challenges, online retail sector faced in the beginning, a major growth has been witnessed in numbers of online queries and volume of sales of major online retail portals, which is likely to further expand.
Thanks to better mobile phone coverage, increased awareness among masses and aggressive online marketing strategies – now people spend more time online even being on the go.
Another sector, where e-commerce has started playing a significant role in the form of online portals, is Pakistan's real estate sector.
Online portals are at still at an entry level so it would take a while to let their presence be established in Pakistan realty market.
Though most of the people, both in major and semi-urban cities, prefer conventional modes to find properties in Pakistan but the growth of online real estate portals indicates a shift in property search trends.
People have started relying on online portals to find a property and contact the concerned person to close the deal.
However, online portals cannot be a complete success and show their maximum potential, if people from rural and semi-urban cities would not be involved.
"Most of the search queries recorded at Homespakistan.com are from Lahore, Karachi and Islamabad, but a gradual increase has been witnessed in a number of people browsing our portal from semi-urban areas in 2014 as compared to previous years," says Director Homespakistan.com, Asad Mirza.
"We need to educate people in rural areas and create awareness among them regarding the optimum use of online real estate portals," Mirza says further.
Some of the leading e-commerce portal offering real estate services in Pakistan include:
1. Zameen.com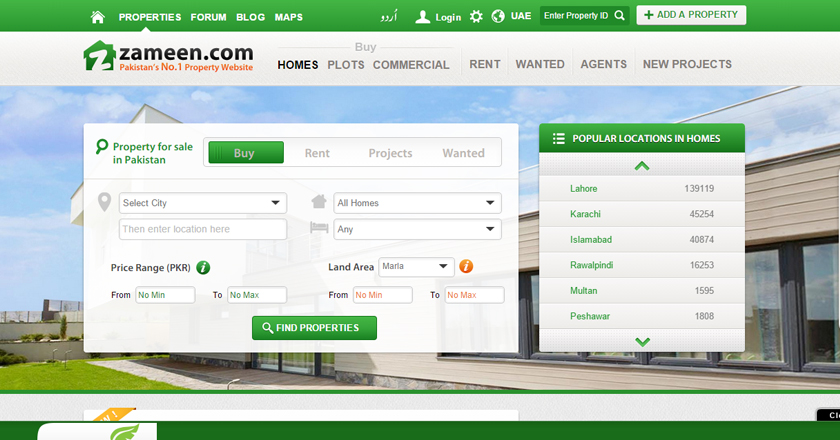 Founded by brother duo, Zeeshan Ali and Imran Ali khan in 2006 Zameen.com is by far the most popular name in the online retail sector of Pakistan. The portal, also available in Urdu is affiliated with SeLoger.com France's largest property portal.
With a currently ranking of 142 in Pakistan on Alexa, the portal offers wide range buying and selling services to property owners across Pakistan. The website also hosts an app and a dedicated monthly property magazine.
2. Lamudi.pk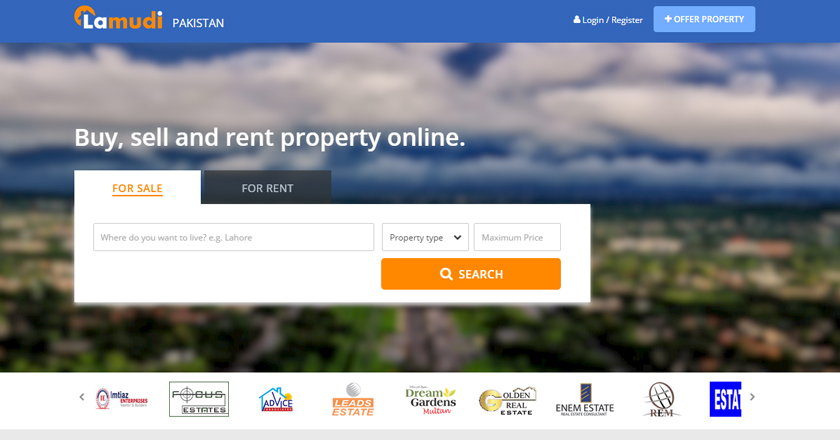 A product of Rocket Internet, Lamudi.pk comes in next with Alexa ranking of 578 in Pakistan. With a sleek and simple design and easy navigation, the website offers buying and selling services to individuals in finding their ideal home, land or commercial property.
3. HomePakistan.com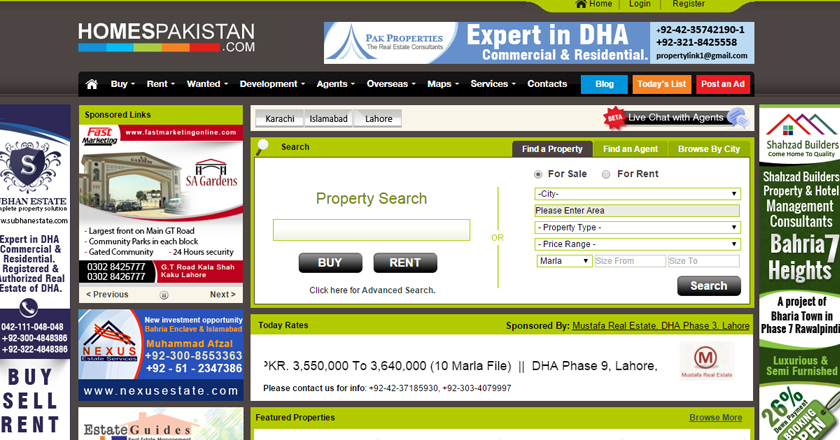 Taking online retails a notch above, HomePakistan.com not only offers buying and selling services but also provides information on real estate agents, development projects, financial services maps and similar assistance. Although a tad bit cluttered to look at, the website currently has an Alexa ranking of 741 in Pakistan. It was launched in 2009 and last year, it got affiliated with Schön Group, an international Conglomerate.
Other online retail market sources include olx, realproperty.pk, Wall.pk and a few others.
It will still take years to make semi-urban cities shift to the online mode of searching properties and conduct real estate transactions, as it solely depends upon how educated and aware the masses are over there.
However, I believe the booming period of e-commerce and the online real estate sector has started now in Pakistan due to the increased awareness and extended use of mobile devices. Future of e-commerce sector in this country is definitely bright!
Contributed by:
Khadija Aslam is a marketing analyst at homespakistan.com and she writes on a variety of subjects including business, real estate, travel etc. Follow Khadija on Twitter.