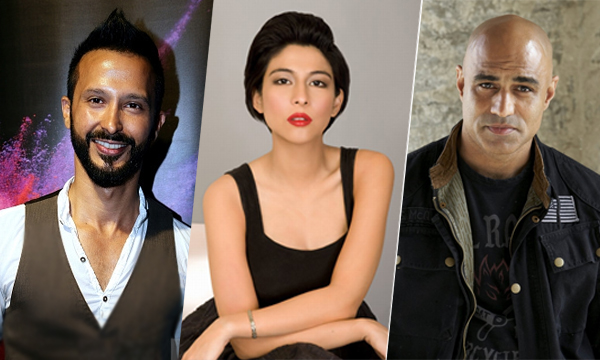 We all know that there is an ever-increasing list of prominent Pakistani celebrities who are reaping immense fame across the border in Bollywood movies. However, there are some exceptional shining superstars of the nation who, with their talent, created a massive uproar in Hollywood.
While inspiring the veterans of the West is no piece of cake, these popular Pakistani personalities successfully seized the limelight of America's entertainment industry and prompted the world to take notice of their commendable work.
Check out our list of proud Pakistani celebrities who made their presence known in Hollywood!
1) Nusrat Fateh Ali Khan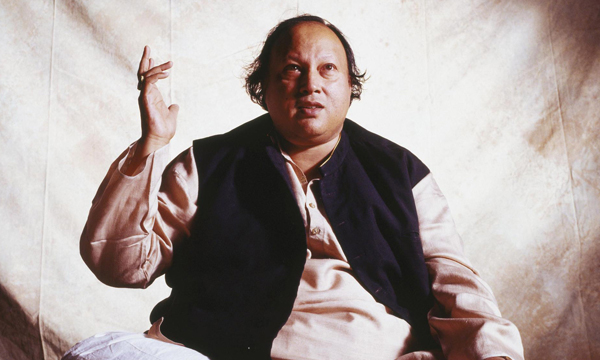 The musical maestro, Nusrat Fateh Ali Khan is a revered global star and even Westerners are die-hard fans of the evergreen singing sensation. His music masterpieces became a part of a plethora of Hollywood movies like Dead Man Walking, Last Temptation of the Christ, Natural Born Killers and Any Given Sunday.
2) Mahnoor Baloch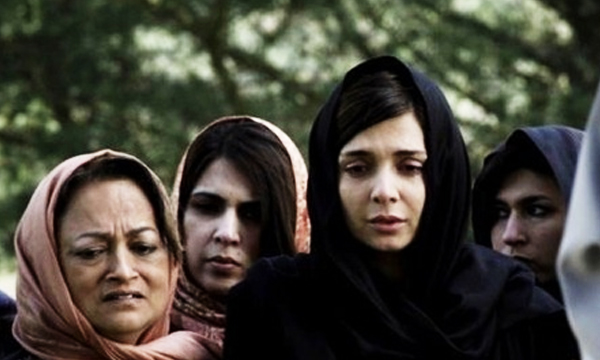 Wooing the west with her timeless beauty is Pakistan's ever-young starlet Mahnoor Baloch. The stunner debuted into Hollywood, that too in a leading role, with the movie Torn. She played the role of a Pakistani mother who loses her son in a bomb attack. Meanwhile, her dead child becomes a prime suspect in the terrorist attack.
Watch Mahnoor Baloch in the trailer of Torn here.
3) Rahat Fateh Ali Khan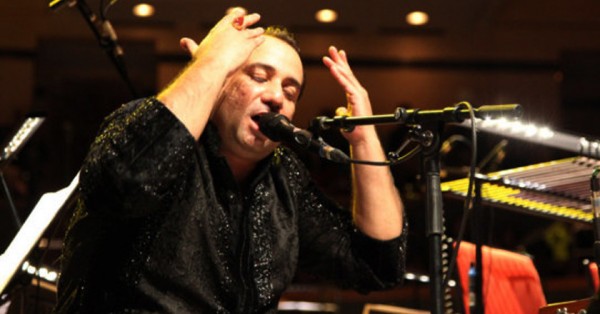 The living musical master of ghazals and qawwalis, Rahat Fateh Ali Khan is the first ever Pakistani singer to be invited at any Nobel Peace Prize ceremony. In 2014, he was invited to perform at Nobel Peace Prize concert that honored the winners Malala Yousufzai and Kailash Satyarthi. With melodies of "Tumhe dillagi", "Mast qalandar" and Aao Parhao – Jo Seekha hai woh sab ko seekhao", he put a trance on the global audience who graced the occasion.
Watch his spell-binding performance at Nobel Peace Prize 2014 ceremony here.
4) Meesha Shafi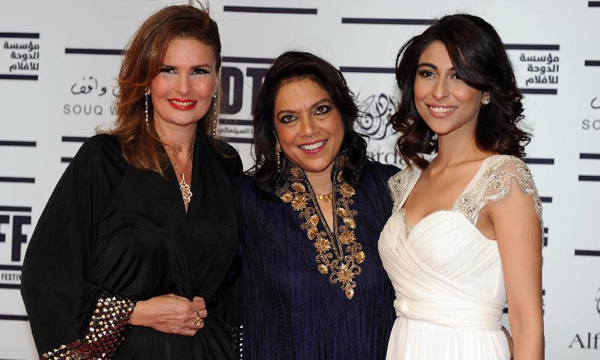 If you have watched Mohsin Hamid's novel adaption, The Reluctant Fundamentalist, you will remember Meesha Shafi as Bina in the movie. She played the role of the sister to the protagonist Changez and received rave reviews on her performance in the Hollywood film.
Watch Meesha Shafi grooving to her song Bijli Aye Na Aye in The Reluctant Fundamentalist.
5) Sharmeen Obaid-Chinoy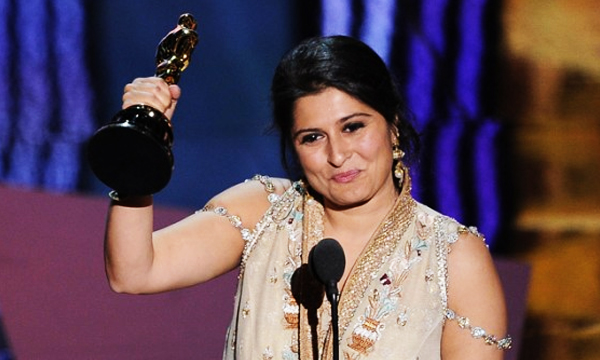 Basking in perpetual glory, Sharmeen has left the international audience in awe with her work. Bagging Emmy awards for Pakistan's Taliban Generation in 2010 and later for Saving Face in 2012, Obaid made the hearts of Pakistanis swell with pride. But she added yet another feather in the cap when she won the 2012 Oscar Award of Best Documentary for Saving Face. She even enthralled the Hollywood actress Meryl Streep with the tunes from her documentary, Song of Lahore.
Watch Meryl Streep enjoying a melody from Song of Lahore here.
It was incredible to see a room full of people swaying to the music played by @SachalMusic #pakistan @SongOfLahore pic.twitter.com/ztfDaQ4IVu

— Sharmeen Obaid (@sharmeenochinoy) November 4, 2015
6) Strings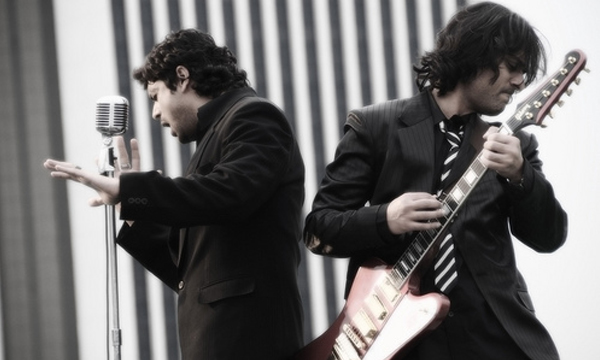 There will hardly be a soul who has not watched Spider-man 2 featuring the star Toby Maguire. It was this mega blockbuster that gave the Pakistani band Strings their big break in Hollywood. They composed the Spider-Man anthem Na Jaane Kyon for its subcontinent release, a colossal achievement for Pakistan's pop music industry. To no one's surprise, the soundtrack was a huge hit!
Watch the tune below.
7) Ali Kazmi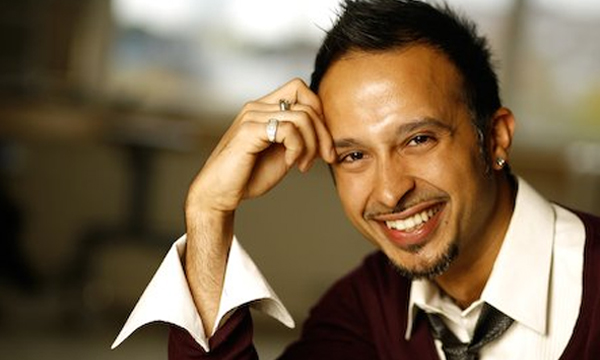 Remember Ali Kazmi as the vile Sikander in Mehreen Jabbar's Jackson Heights? Well, the rising star made it to Hollywood in the movie Beeba Boys. The film was unveiled at the Toronto International Film Festival (TIFF) 2015. The dapper Kazmi was yet again seen in a villainous avatar, sporting the perfect gangster look with his vivacious expressions and crisp dressing.
Watch Ali Kazmi in the trailer of Beeba boys here.
[fb_embed_post href="https://www.facebook.com/BeebaBoys/videos/1648013095482393//" width="550″/]
 8) Faran Tahir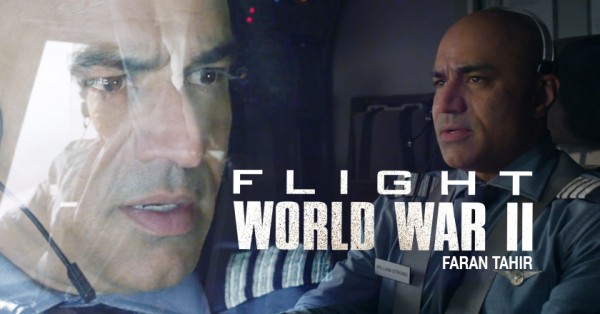 The Pakistani that boasts the most number of projects in Hollywood is the one and only, Faran Haroon Tahir. A frequent presence in movies, the Lahori lad has worked with Hollywood bigwigs like Tom Hanks, Kevin Bacon, Natalie Portman, Sylvester Stallone, Arnold Schwarzenegger, Robert Downey Jr, Jodie Foster, and Matt Damon. His résumé of work includes: 'The Jungle Book', 'Picture Perfect', 'A Price Above Rubies', 'Anywhere But Here', 'ABCD', 'A Town Without Pity', 'Manticore', 'Charlie Wilson's War', 'Iron Man', 'Star Trek', 'Ashes', 'Elysium', 'Torn', 'Escape Plan', 'Mr. Jones' and 'Jinn'.
Pakistani Actor Faran Tahir to Break Fast at White House Iftar Party
9) Ali Zafar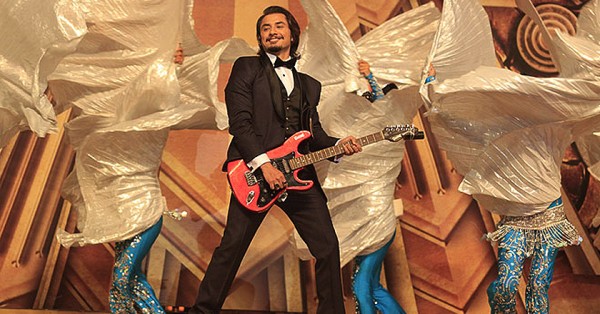 Many people don't know that Ali Zafar's tune Dekha was featured in the 2010 Hollywood movie Wall Street 2: Money Never Sleeps. During his stay in Dubai for a Fashion week, Zafar discovered a note slipped under his door from Fox Pictures. It turned out that the movies' director Oliver Stone loved his tune and asked for the rights of his stellar song.
"I didn't get to meet Mr. Stone or his team but I saw the film and loved it. It was a great feeling to hear my voice in a Hollywood film", revealed the singer turned actor in an interview.
10) Adnan Siddiqui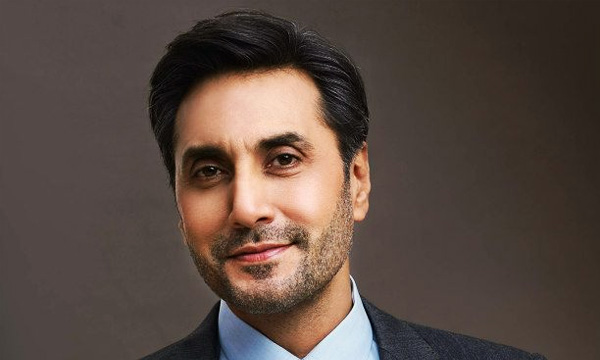 The debonair gentleman of Pakistan's television industry hit jackpot when he received the offer of starring in the Hollywood movie A Mighty Heart, featuring Angelina Jolie. While the role was a small one, he was placed in fifth place amongst the cast credits.
11) Sajid Hasan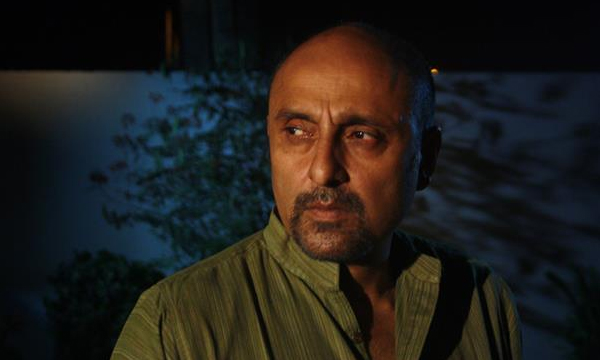 Like Adnan, Sajid Hasan's big Hollywood entry too was via A Mighty Heart. Donning the avatar of Sheikh Omer in the tale, the actor was praised for his performance and was lauded for effortlessly pulling it off.
12)  Kumail Nanjiani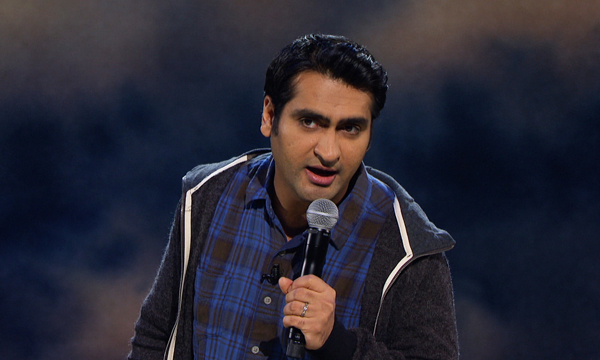 An unsung hero in Pakistan, Kumail Nanjiani is quite a star in Hollywood. An alumni of Karachi Grammer School, he is a celebrated stand-up comedian in the West. Debuting via the TNT Series Franklin & Bash, he is now a main cast member "Dinesh" of HBO's Silicon Valley. What's more, he is also the co-host of the show The Meltdown with Jonah and Kumail.
13) Atif Aslam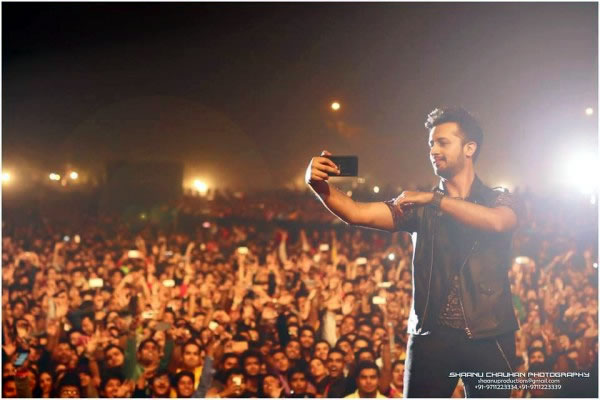 The reverberation of Atif Aslam's singing prowess traveled all the way to Hollywood and now he is the proud owner of five sensational songs that featured in American movies. In 2006's Man Push Cart, his popular tunes of Aadat, Ehsaas and Yaqeen were used in the film's soundtrack. But the singer received even bigger exposure via Reluctant Fundamentalist when he dedicated his voice to Bol K Lab Azad Hai Tere and Mori Araj Suno.
Listen to Atif Aslam's Mori Araj Suno in The Reluctant Fundamentalist here.
14) Laraib Atta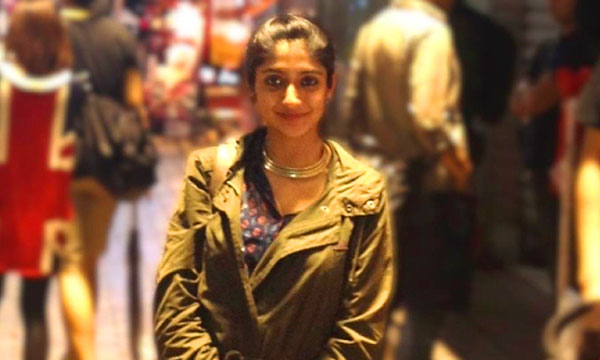 Many people are unaware but Laraib Atta is Pakistan's Youngest Visual Effects Artist who is making waves in Hollywood. She is the daughter of acclaimed Pakistani musical legend Atta Ullah Khan Esakhelvi and has shaped a career for herself as a Visual Effects Creator. She has worked for Hollywood films like Sweeney Todd, 10,000 BC, Chronicles of Narnia sequels, Godzilla, Gravity and X-Men.
15) Salman Ahmed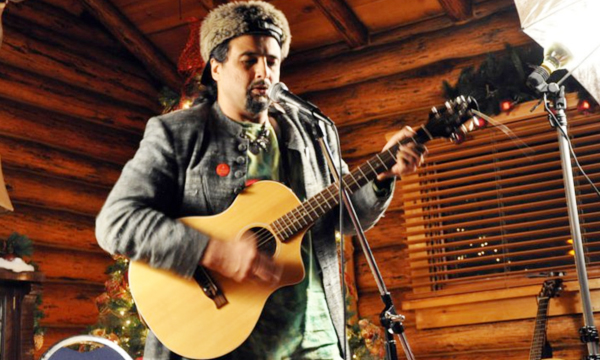 Salman's star-studded journey beyond the borders of Pakistan is just the beginning of his success story. The guitarist was offered by the Oscar-nominated director Irene Taylor Brodsky and Oscar-nominated producer Dr Larry Brilliant to compose the musical score for the HBO film Open Your Eyes. The musician has collaborated with English composer Peter Gabriel for the legendary Qawwali of Amir Khusro"Munn Kunto Maula' as well as an English-Urdu theme song for the movie.