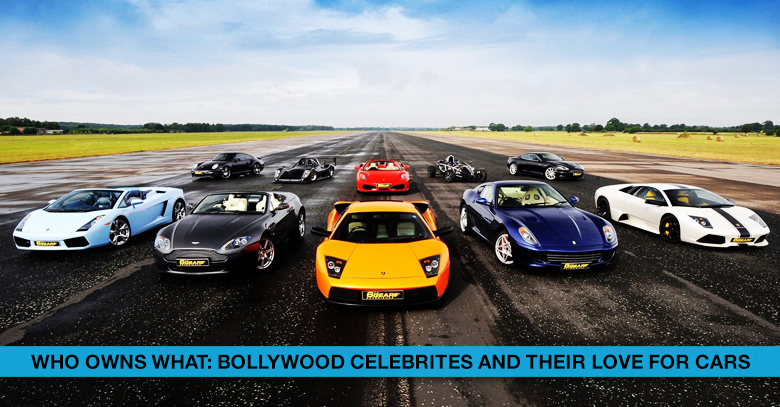 By Zoya Anwer
Men are judged by not by what drives them but what they drive. So yes, indeed these shiny, roaring, majestic cars tell a lot about the personality of the owners especially,their financial standing in this matter.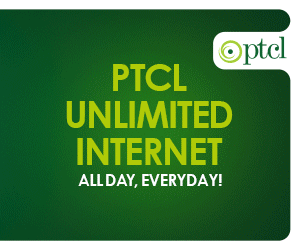 Let's sneak a quick look into the car collections of some of the most famous Indian celebrities that drive its economic and current film scene.
THE TYCOONS
The Ambani Brothers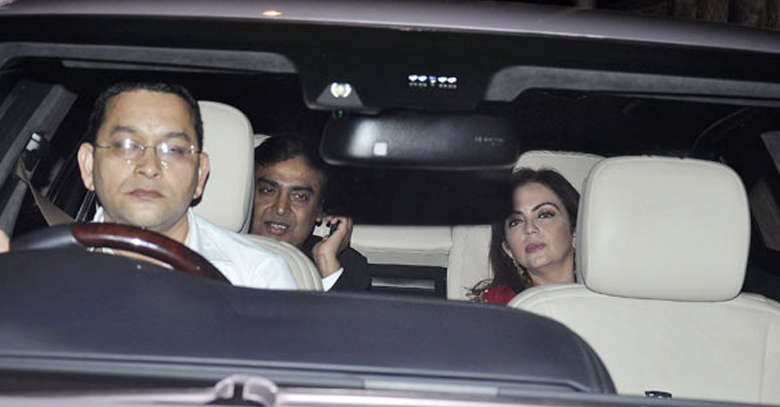 The business tycoons Mukhesh Ambani and Anil Ambani, of the Reliance Corporation have a dedicated interest towards cars. Rumours say that  that the elder one has about 168 cars that include the breathtaking Mercedes, one S Class and one Black SL500.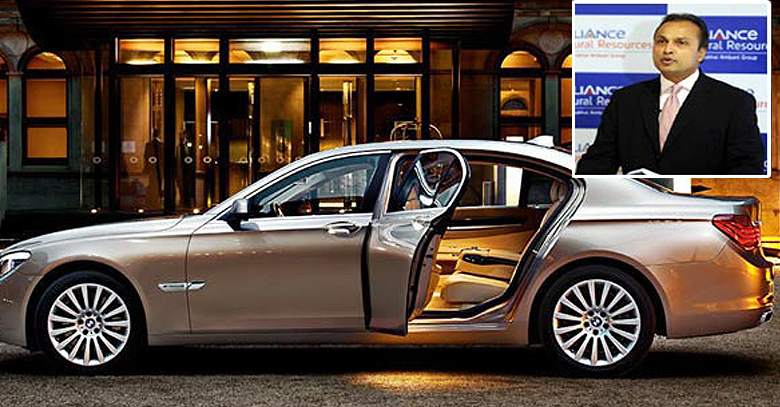 But the younger Ambani doesn't lag behind his brother and owns many beautiful four wheelers like theLamborghini Gallardo, Porsche and the German luxury car, Maybach.
Ratan Tata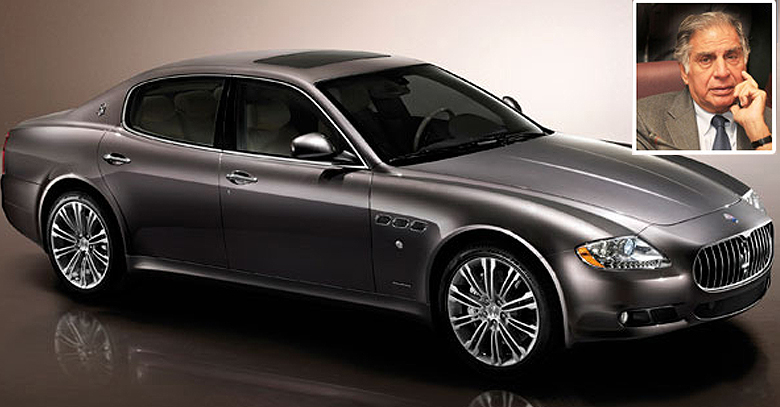 With the launch of cheapest car in India Tata Nano under his belt, Tata himself owns the splendid red Ferrari California, the exquisite Italian Maserati Quattroporte and a Cadillac XLR amongst many others. No wonder car devotees envy him!
Vijay Mallya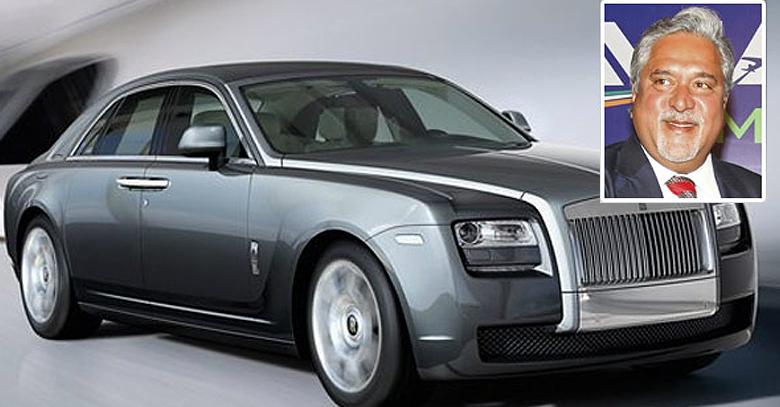 The chairman of UB Group, Vijay Mallya's enthusiasm for cars can be seen by his dedication towards the F1 racing in India. With cars like Jaguar Sport XJR 15, and has a knack for keeping vintage cars as well like Chevrolet Corvette, Ferrari 365, California Spyder  and Shelby American Cobra 427.
RAZZLE DAZZLE FILM STARS:
Amitabh Bachan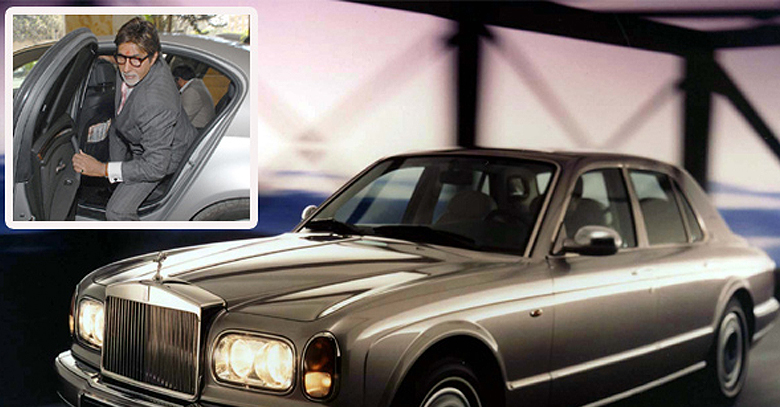 Big B has his great share of the love for the automobiles. With vehicles like Rolls Royce Phantom, Bentley Continental GT and BMW 7 Series, among many others, we must say that his greatness is indeed seen in his taste for cars too.
Shahrukh Khan
Following the steps of Bachan, King Khan too has a grand collection of such beauties. From Rolls Royce Phantom, Bentley Continental GT, BMW 7 Series (like Big B) Shahrukh Khan also owns a Mitsubishi Pajero SUV along with many more.
Salman Khan
The Second Khan owns many SUVs including Range Rover and BMW X6 amongst others.
Sanjay Dutt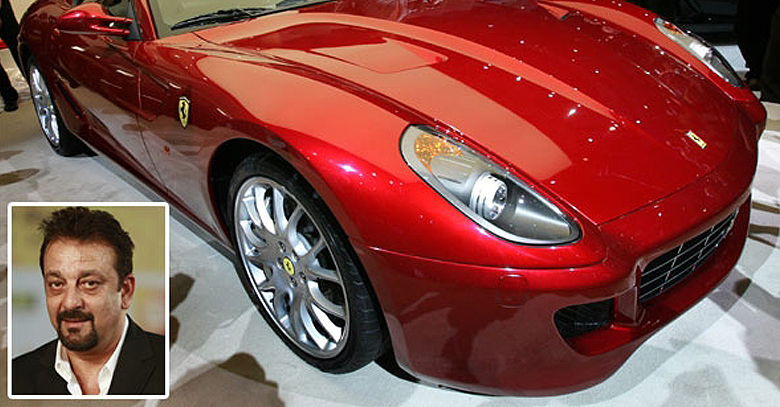 "Everybody dreams of an Audi" but the master of gangster films, Sunjay Dutt simply owns the whopper with not just one but three: Audi R8, Audi Q7 and Audi A8 along with the magnificent like Rolls Royce Ghost as well asPorsche SUV.
Imran Khan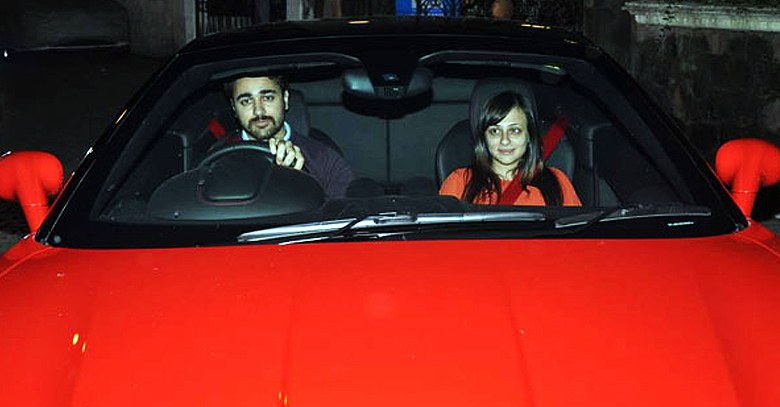 The relatively new yet dashing, Imran Khan is also trying to make some space for himself by fitting in the car club. He is already on the way and owns a BMW 6 Series, Porsche Cayenne, Volkswagen Beetle along with a Custom Ferrari.
Parineeti Chopra
Nothing feels better than the taste of success and fame. Parineeti Chopra who's on a roll with her hit movies is enjoying all the fame and money coming her way. Recently, she was spotted with her luxury ride, an Audi car.