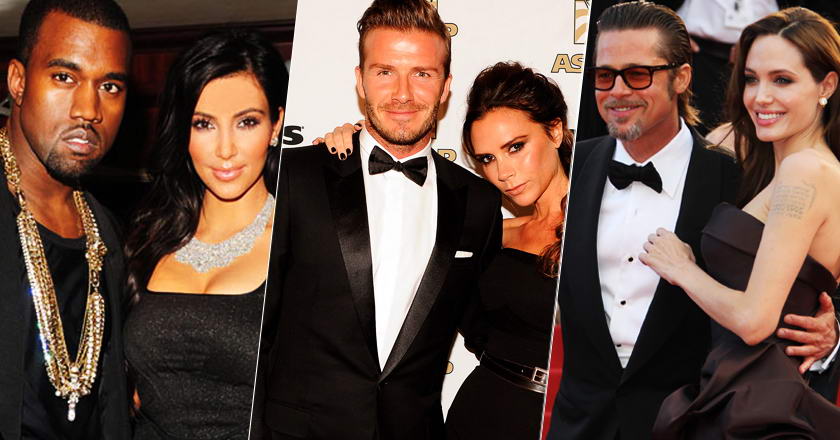 What defines an A-list celebrity? Beauty, glamour and cars.
Whether they are posing for the flashing cameras, flaunting their new look or splashing out cash on insanely expensive cars, the latest on celeb news never ceases to be a guilty pleasure for the masses.
Here's a net analysis of the worth of rubber the hottest celebrity couples are burning on roads.
Brad Pitt and Angelina Jolie – Estimated worth $385 million!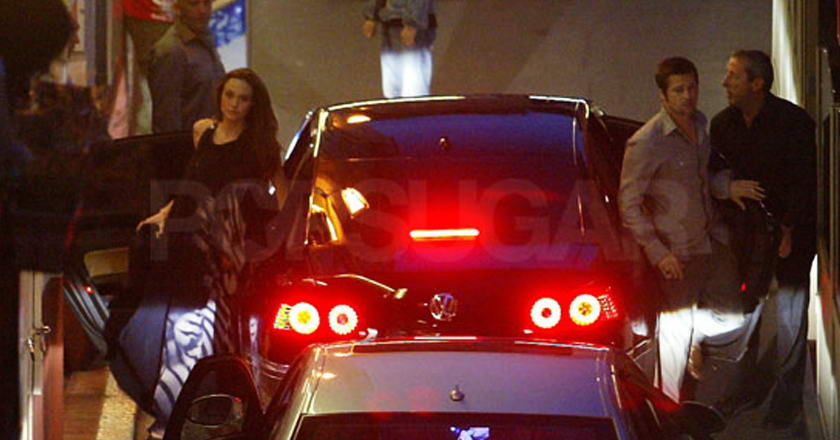 Together, the couple owns a fleet of cars that amounts to a measly sum of $650k, only a tiny 0.2 per cent of their total wealth.
Him: Ducati Desmosedici RR $52,500, Jeep Cherokee $6,000, BMW Hydrogen 7 $72,000, Chevy Camaro SS$24,000, Lexus LS 460 F Sport $80,000, Audi Q7 $42,000, BMW R1150GS Adventure $6,990, Yamaha R1 $16, 490, Triumph Bonneville $8,194. Royal Enfield Bullet 500 $8,500, Handmade Custom Chopper N/A
Her: Range Rover $60,000, Jaguar XJ $115,300, Ford Explorer $43,000, BMW Hydrogen 7 $72,000, Chevrolet Tahoe$47,000
David and Victoria Beckham – Estimated worth over $300 million!
This fashionable couple owns rides that are valued at a whopping sum of about $3 Million, 1 per cent of their total wealth.
Him: Rolls Royce Phantom Drophead Coupe $469,000, 2015 Cadillac Escalade $74,187, Range Rover Sport $76,195, 2014 Toyota Prius $24,200, McLaren MP4-12C Spider $231,400, Porsche Turbo Cabriolet $136,500, Jeep Wrangler Unlimited $22,295, Rolls Royce Ghost $256,650 , Chevy Camaro $59,545, Bentley Continental Supersports $291,900,Audi s8 $110,000, Bentley Mulsanne $296,000, Ferrari 612 Scaglietti $313,088
Her: Bentley Continental GT $198,600, Range Rover Evoque $41, 145, Range Rover Sport $62,600 , Porsche Cabriolet$172,100, Audi RS6 $71,000
Prince William and Kate Middleton – Estimated worth $41 million.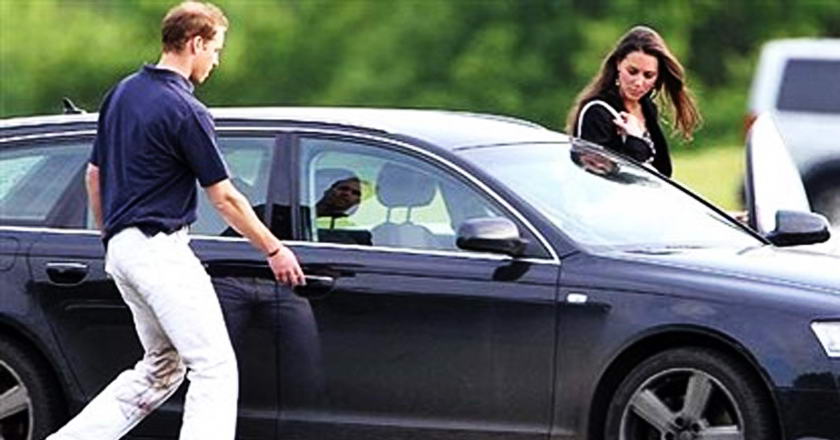 The royal couple owns cars worth about $790k. This means that about 2 per cent of their total wealth is invested in sumptuous wheels.
Him: Range Rover $60,000, Lincoln Town Car Executive L Series $22,000, Bulletproof Bentley Flying Spur $400,000, Ducati 1198 Motorcycle $11,000, Audi A4 V8 Saloon $31,450, Jaguar XJ Supersport $72,700, Audi R8 $160,000
Her: VW Golf $10,000, Audi A3 Hatchback Coupe $34,000
Kim and Kanye West – Estimated worth $155 million.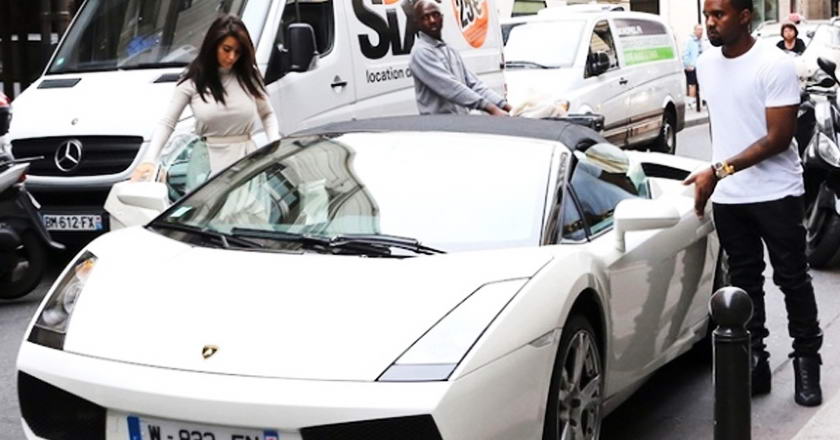 Together their rides are valued at a whopping $5 million, around 3 per cent of their total wealth.
Him: Mercedes Benz SLR McLaren $500,000, Aston Martin DB9 $183,300, Mercedes Benz G500 $105,750, 2012 Lamborghini Aventador $400,000, 2012 Lamborghini Gallardo $200,000
Her: Pagani Huayra $2 million, 2012 Rolls Royce Phantom Series II $405,000, 2010 Customized Range Rover $115K,Rolls Royce Ghost $303,300, Ferrari 458 Italia $325,000, 2010 Maserati GT Convertible $118,900, Bentley GTC Continental $206,300, 2013 Mercedes Benz G63 $150,000, Porsche Panamera Turbo $75,850
Jay Z and Beyonce – Estimated worth $1 billion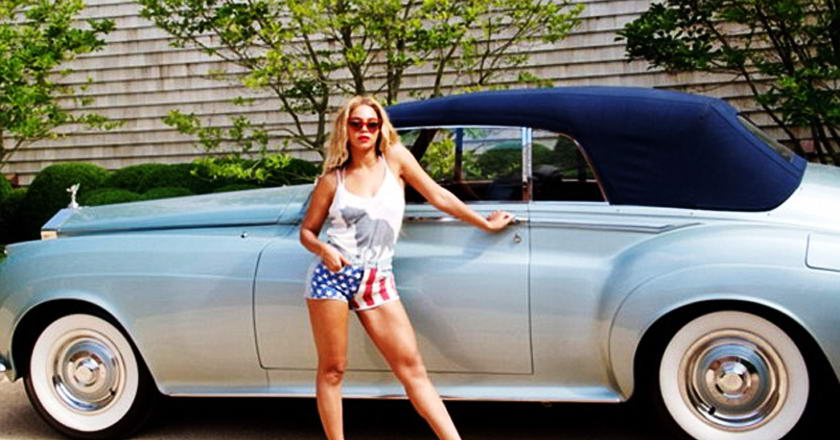 Their plush sets of wheels are valued at $17,301,570! This means that about 20 per cent of this stylish couple's wealth is parked in their garage.  
Him: Maybach Exelero $8 million, Pagani Zonda F $4.5 million, Porsche 911 Carrera Cabriolet $96,000
Ferrari 430 Spider $87,000, Rolls Royce Phantom $476,000, Bugatti Veyron Grand Sport bought for $2 million, Maybach 62S $463,000, Jeep Wrangler $21,165
Her: Mercedes benz SLR McLaren $507,500, Rolls Royce Silver Cloud II $1 million, Mercedes Benz S Class $87,950, Cadillac Escalade $63,455
It's not just Hollywood couples who have invested so highly in cars. Take a look at the Highly Valued Car Collection of Bollywood Celebrities over here as well.