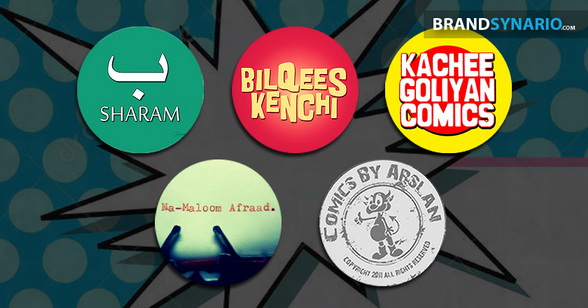 When it comes to the number of talented individuals and creative minds, Pakistan can be one of the richest countries of the world. The trend of viral memes and caricature images took over the social media by storm a couple of years back. Pakistanis, with their fondness for sarcasm, has taken the fever a notch above than other nations by creating their own funny characters and humorous memes.
These individuals, with their gifted mind and witty sense of humor, have become our very own social media sensations.
We decided to acknowledge and highlight the top most followed comic pages of Pakistan here:
Having a massive fan following with over 500,000 Facebook likes in a span of 3 years, the comic artist cum marketer knows how to create entertaining content that is not only bait for virality but also generates high recall.
From current affairs to ludicrous TV shows and movie reviews, Arslan always has a sarcastic piece for all.
Not afraid to speak his mind, take a look at his witty take on the current political crises in Pakistan.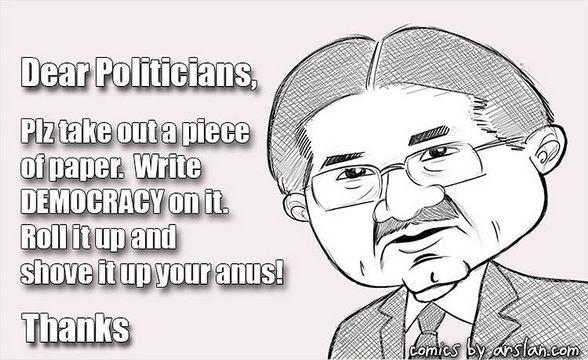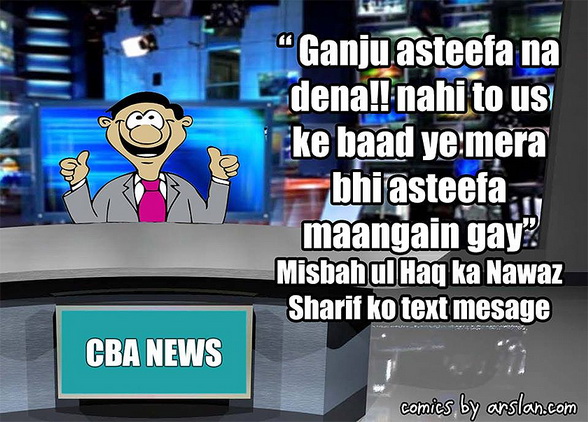 Knowing how to pick on the government while revealing his soft corner for humanity, Arslan often gives a twist to his copy and art work.
Sarcasmistan is another such Facebook page run by Awais Ahmed Khan of Rawalpindi who has penned down quite an amusing description:
"Sarcasmistan; a country for sarcastic people. Only sarcasm rules here.
According to the details mentioned, it was launched in February 1908 with religious views as Roflism and the United Nation of Divided States as affiliation.
Associating content with recent incidents and past ones too, the idea creator definitely knows how to talk about everyday issues with a sarcastic touch. Take for example, the pictures below:




They also monetized their initiative based on a business idea with potential customers in the form of fans.
Conceptualized over a year ago when the call for an occasional strike created the need for a Facebook comical page, Namaloom Afraad created a Facebook page that they classified as a comedian now enjoying over 19,000 likes.
It is more of a comic aggregator where the admin shares random comics and produces their own content in the form of sarcastic copies based on current affairs. Jargons like, 'namaloom afraad' itself and 'bori' are quite common.

Not to mention the latest gold mine to talk about these days, the only character that is a symbol of a love and hate relationship for the nation never gets pardoned, if you have recalled who that is.
While the debate of the nation itself being at war goes, they go on to question the patriotism of many:
The three year old Facebook page with over 134,000 likes chooses it's genre to be 'Wehshiness and Metaphysics', their aim is to penetrate through the local comic sense and to develop the local comic market and finally head out for the international one too.
With their hilarious description on the page itself, there's no doubt that the comics they create are hilarious and enjoy a great word of mouth marketing:
"They defy gravity, have pointed fingers and dinner etiquette. They think vodka is a Saudi invention. They think Begum Nawazish and Ali Salim is actually the same dude. They always start their sentences with they. They´ll have maghaz nihari anytime, anywhere.
J.C´s chacha is Darth Vader and Sufi controls Jinns! Backoff!"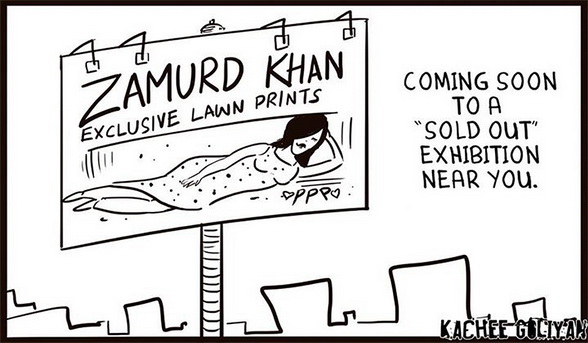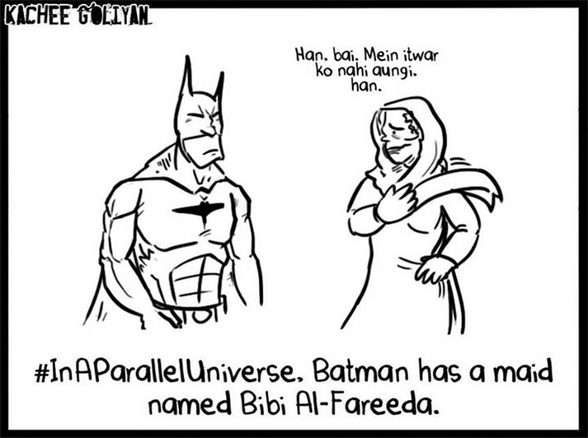 Ever heard of Aunty Acid from the UK? She is funny isn't she? Now we have our very own version of that type of a character known as 'Bilqees Kenchi'.
She is witty, she is clever and she is blunt! The page, started this year alone has been able to get over 96,000 likes, tapping on the mindsets of individuals and making fun of the blatant lies, this character sure knows how to unveil the realities.
Here are some of her hilarious views on Pakistani ladies:
Disclaimer: The pages mentioned in the article have been selected purely on the author's choice. They do not represent any official ratings from Brandsynario.
By Heba Moeen