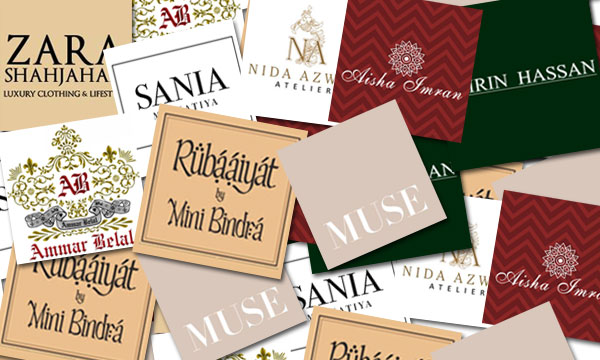 In a drive against tax evasion, Punjab Revenue Authority has sealed shut 13 renowned fashion outlets in Lahore for tax default.
After targeting eateries and gyms across Lahore, Ayesha Ranjha, Additional Commissioner Punjab Revenue Authority, has ordered the shutdown of at least 13 fashion house outlets in Gulberg and the Defence Housing Authority, for non-compliance of service tax payments.
Read more: Unofficial PFA Website Shows All Punjab's Banned Restaurants
According to estimates quoted by Dawn, the 13 sealed outlets owe an approximate PKR 80 million as sales tax to the Punjab Revenue Authority (PRA).
The fashion designer outlets that were sealed shut by the PRA team include Ayesha Imran, Ammar Bilal, Muse (Khadija Shah), Mini Bindra, Nida Azwer, Shirin Hassan, Sania Maskatiya and Zara Shahjahan.
Watch Ayesha Ranjha in action, sealing outlets in this video.
[dailymotion id="x34iypx"]
These designers had been in contact with the PRA for the past whole year for service tax issues; however, due to their failure to comply with tax payments within the regular three month correspondence, PRA had decided to seal them shut.
Read more: CM Punjab Orders 19.5% Internet Tax Reversal
One of the violators, Mini Bindra, is an Indian designer and is not even registered with the Punjab Sales Tax on Services Act, as per the Dawn report.
The other businesses in question will be meeting the enforcement team led by Ranjha today to conduct a business evaluation procedure and to pay the due tax in order to be allowed to resume business as per usual.
According to Ranjha, an estimate of 100 fashion designers fall in the category of tax violators in Lahore only, however, the final figure would only be available after the official survey.