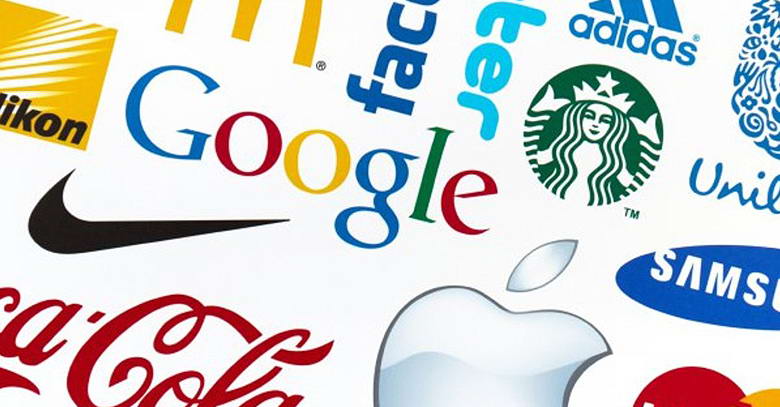 The most awaited Interbrand's ranking for most valuable brands is out finally. Founded in 1974, Interbrand is considered to be the most-credible-source-of-all when it comes to global brands consultancy and rankings.
Interbrand  releases the annual ranking of the best global brands which evaluates each brand's financial performance, role, and strength.
For the year 2013, the 'Best Global brands' are;
1. Apple
Interbrand's most valuable brand for the year 2013, is none other than Apple Inc. Gaining up one position from its last year's second position, Apple Inc. has a total brand value of 98.3 billion US dollars which is unbelievable, let alone the rise of 28% in one year.
In 2000, when the Interbrand's list debuted in 2000, Apple had a brand worth of USD$6.6 billion and was ranked at number 36.
Apple Inc. was founded by the modern day genius Steve jobs, who died in 2011. Apple is often called the world's most imaginative and original technological corporation.
Some of the famous products that the company invented are Mac computers, iPod music players, iPhone smartphones and iPad smart tablets. Apple Inc. has also created the best and most popular of softwares and applications of our time.
2. Google
Google, after gaining two ranks this year, stands as the second most valuable brand on Interbrand's ranking with a total brand worth of 93.3 billion dollars, for the year 2013.
Google was found by Larry Page and Sergey Brin in 1998 and provides services and products such as search engine, android, Google Glass, cloud computing, software and online advertising technologies. Most of its profits are derived from Ad Words.
3. Coca Cola
Being the most valuable brand for the last thirteen years consecutively, Coca Cola finally loses its first position to not one but two corporations. The American beverage giant currently stands at the third position with a total brand value of USD$ 79.2 billion.
Coca-Cola, commonly known as Coke, was first introduced in 1886 as a medicine. However, the business took off and it became the world's leading carbonated soft drink in the 20th century.
People seldom know that Coke is available in various flavors like Cola, Cola Cherry, Cola Vanilla, Cola Green Tea, Cola Lemon, Cola Lemon Lime, Cola Lime, Cola Orange and Cola Raspberry.
4. IBM
International Business Machines (IBM) dropped down a rank and stands fourth position this year with a total brand value of USD$ 78.8 billion.
IBM is a 102 year old pioneer in technology and consultation. This American corporation has 12 research laboratories worldwide and, as of 2013, has held the record for most patents generated by a company for 20 consecutive years.
In 2012, Fortune ranked IBM the second largest US Corporation, in number of man power employed with 433,362 employees. According to IBM Annual report, the total number of employees at IBM till December 31st, 2012 was 434,246.
5. Microsoft
The American software giant founded by the famous Bill Gates and Paul Allen, Microsoft maintained its fifth position this year as well, with an accumulative brand worth of 59.5 billion dollars.
According to earning release Q4, Microsoft has a total brand asset of USD$ 142.43 billion till the year 2013. Microsoft has also recorded a net income of around US$ 21.86 billion.
Microsoft's other product portfolio includes Windows (Phone, Server), Office, Dynamics, Azure, Xbox, Surface, Bing and Skype.
6. General Electric
General Electric, or GE, is an American multinational conglomerate corporation incorporated in New York. GE was founded in 1892 by the hands of Thomas Edison and Charles Coffin.
With the total brand value of 46.9 Billion dollars, GE secures sixth position on Interbrand's ranking, maintaining its last year's rank.
7. McDonald's
America's favorite fast-food chain McDonald's, stands on the seventh position. It also is the world's largest hamburger fast food restaurants serving around 68 million customers daily in more than 119 countries.
With a 5% rise in its brand worth from last year, McDonalds had a total net profit of USD$ 5.5 billion.
McDonald's primarily sells hamburgers, cheeseburgers, chicken, French fries, breakfast items, soft drinks, milkshakes, and desserts. In response to changing consumer tastes, the company has expanded its menu to include salads, fish, wraps, smoothies, and fruit, according to McDonald's: A journey to health.
8. Samsung
The eighth most valuable brand of the world for the year 2013 is Samsung, with a 20% rise in its brand worth compared to the previous year.
Founded in 1938 as a Trading company, Samsung currently has a product portfolio that includes electronic components, advertising, telecommunication equipment and financial services along with many others.
9. Intel
American multinational semiconductor chip maker, Intel stands at ninth position this year. It is also the world's largest chip makers in terms of Revenue (Intel Annual report 2007). Intel invented the x86 series of microprocessors, which are now most commonly found in microprocessors.
The 45 year old company has the largest market share in both worldwide PC microprocessors (79.3%) and mobile PC microprocessor (84.4%), according to International Data Corporation (IDC).
10. Toyota
The Japanese multinational, Toyota Motor Corporation, maintains its tenth position in 2013 from last year. According to OICA, Toyota was the largest automobile manufacturer in 2012 by production.
Also, the company is the only automobile company on the top 10 most valuable brands list. Toyota saw a rise of 28% in its brand value this year.