Initiating from Wuhan, China, in December 2019, coronavirus has traveled across the globe, influencing the lives of people in unprecedented ways regardless of their socio-economic statuses. The virus reached Pakistan in February 2020 and brought devastating effects to the country and its people. A lot of people went jobless, and the government struggled economically.
Everyone here struggled financially, socially, physically, and mentally. However, rather than losing hope, some people have been productive and have benefitted from the lockdown situation. Usman Ashraf is one of those shining stars from Pakistan.
Usman Ashraf – the Rising Star
Usman Ashraf, an engineering graduate from NUST, made the best out of the COVID-19 lockdown.  As the job market hit the brick wall, Usman decided to explore new avenues and waste no time.
Usman graduated from NUST when Coronavirus was on the go. Struggling to find a job, Usman was determined to be productive, one way or the other.
Implementing his learning from courses that he had studied at NUST such as Human Interaction, Communication Skills, etc, Usman decided to set up a fruit stall by the roadside.
Lessons Learned
For him, this served a lot of purposes. Not only did he support his family financially in these trying times but also availed this opportunity to view life from the perspective of a fruit vendor. And, to understand the functionalities of the minds of customers.
From facing new challenges daily to receiving criticism from close ones, Usman's journey towards earning a living in times of crisis has been ideal.
Moral Of The Story
Usman believes that if a person is dedicated to achieving something, there is nothing that can stop him. He is also an advocate of being true to oneself. He believes that people may come up with appalling remarks; however, paying no heed to their comments is the best option to go for. One should have the nerve to tolerate what people say and get going with what he or she wants to do.
An Inspiration For All
Usman is motivated towards running a fruit stall until he finds a job related to his field. He may not yet be doing what he had dreamt of; however, he has been a superhero for his family and a living inspiration for several fresh graduates who might be losing hope amidst this pandemic.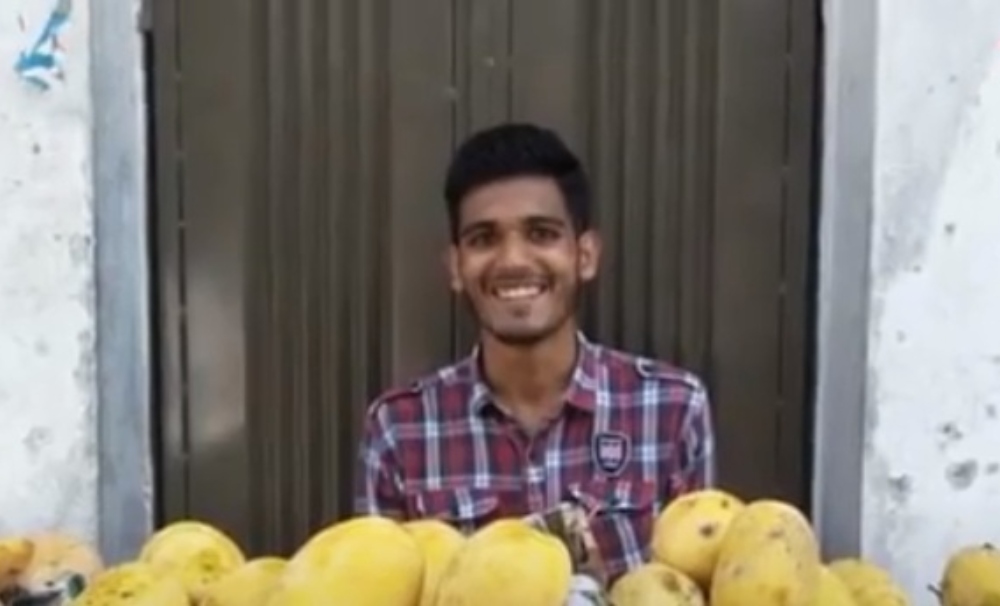 Additionally, Usman has also set an example for utilizing the knowledge that is gained from educational intuitions and how it can be implemented in our day to day life, even if that is not what one aims for. After all, desperate times call for desperate measures.
Usman's story is a much-needed ray of hope for all. He deserves all the appreciation for standing out.
What do you think about Usman Ashraf's tale of hard work and tough grind during the pandemic? Let us know in the comments below.
Stay tuned to Brandsynario for more news and updates.