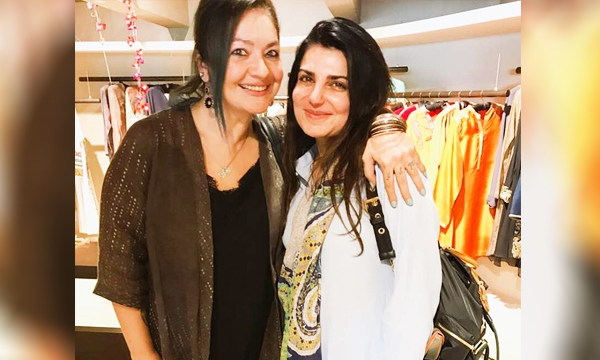 Karachi is a city that charms everybody with its warmth! Whoever comes here falls in love with the busy town! And now it seems that a Bollywood celebrity has become an ultimate fan of the city of lights!
It has been two weeks this Veteran Indian star has been enjoying a pleasant stay in Karachi. Despite the on-going tensions between the two neighboring countries, it did not stop the filmmaker, Pooja Bhatt from spending time with her Pakistani friends in Karachi.

She was seen out and about in the city and visited known designers, Warda Saleem and Sonya Battla. The actress often visits Pakistan and is known to have various friends in the country, during her trip she also attended Ali Azmat's birthday bash.
Bhatt seemed impressed with Warda's beautiful bespoke hand painted and customized bag from the MON AMOUR – Babushka, My Love Collection.
Pooja Bhatt at the launch of the latest collection by Warda Saleem!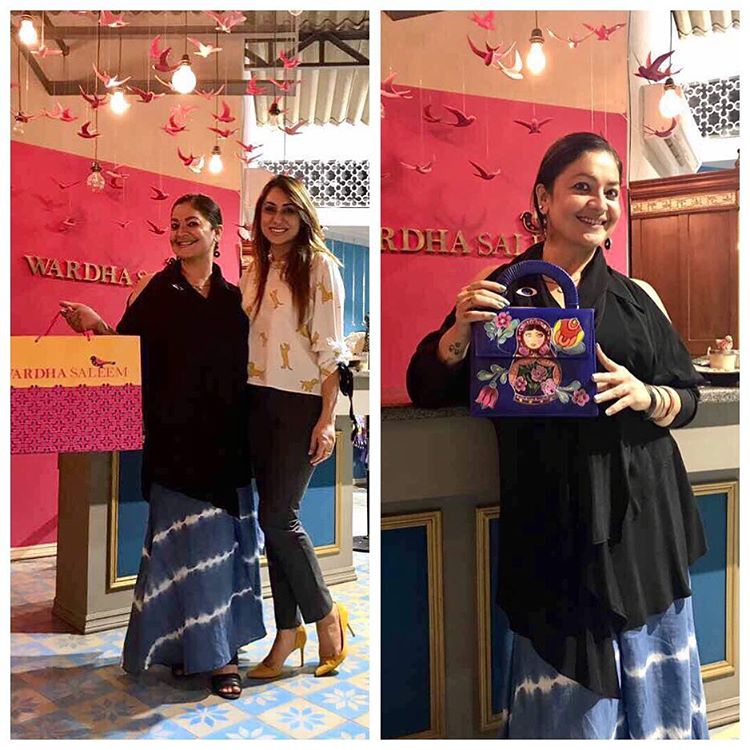 The filmmaker was definitely excited to receive the first bag from the collection!
Pooja visited Sonya Battla's outlet to buy something for herself!

The actress was all too happy on trying out the outfits from Battla's collection.
She was also paid an unpaid visit at the furniture exhibitoon of Humera Tareen & Sana Maqbool, surprising all with her presence.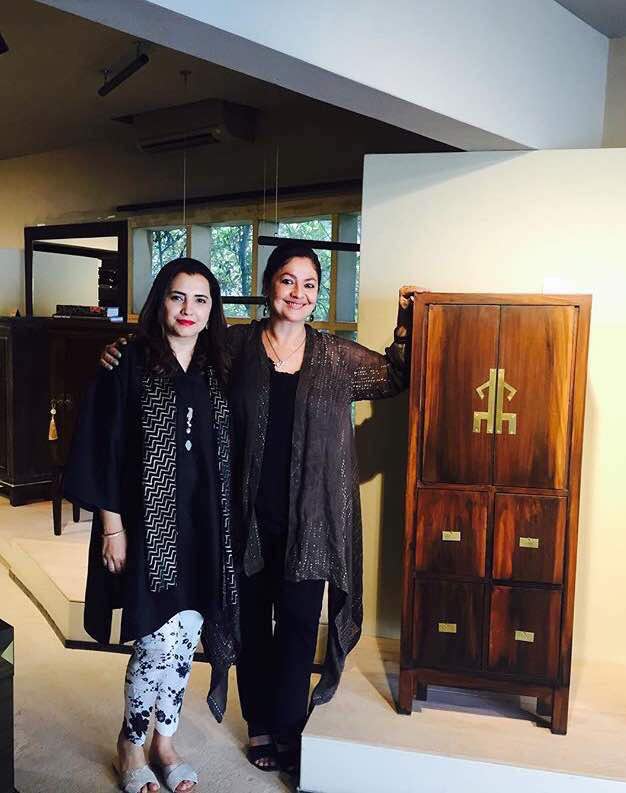 Bhatt visited the music gang at Patari studios to reinforce the fact that music knows no boundaries!
She was also part of Ali Azmat's Birthday Bash!
Pooja Bhatt basked in the Karachi sun at the picturesque French Beach with friends.
Before heading to Karachi the actress visited Lahore to spend some quality time with her celebrity friends from Pakistan.
Not only did she hang out with friends at posh parties and exhibitions but also tried out the popular restaurants that Karachi has to offer.
Stay tuned to Brandsynario for latest news and updates.