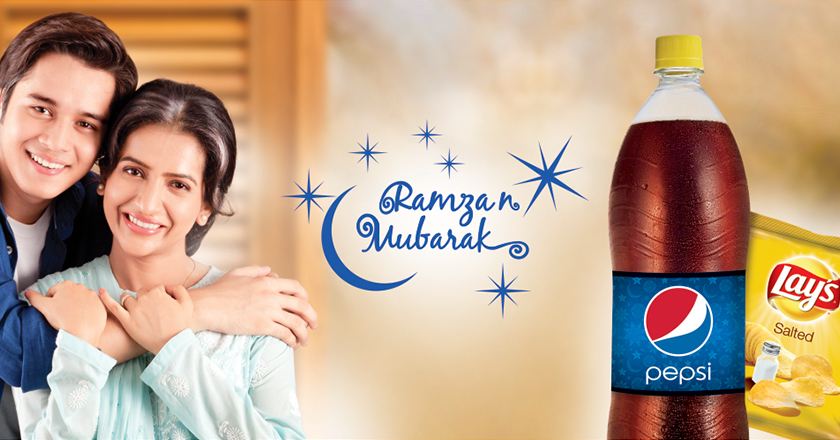 This Ramadan, Pepsi has put together a campaign that revolves around celebrating the Holy Month with those who matter the most to us- Our Families. 
With its tagline "Kuch Cheezain Akehti Achi Hoti Hai-Jaisey Pepsi aur Apno K Saath Iftar", it has made us appreciate the importance of our dear ones in our lives and reminded us of some forgotten emotions that are experienced to the fullest during Ramadan.
Let's take a look at certain things that we can learn and realize from Pepsi's Ramadan Campaign, but before that, watch the ad here:
1) Family Comes First
They are closest to our hearts. While our smartphones and all Iftar parties with pals can wait, Pepsi gives us the message that Ramadan can be a wonderful time to earn blessings of our elders and show some love to our families.
2) Roza-Kushayes = Best Childhood memory
With the ad, Pepsi has made us relive our childhood memories when we celebrated our first "Roza". That excitement when you keep your first fast and the whole family unites to rejoice it. Best Feeling Ever!
3) Nobody Cooks Better than Ammi
Kudos to her, that although she is fasting, our moms prepare scrumptious Iftar dishes for us in this summer heat. Least we can do is be there for her and make her happy.
4) Nothing better than having Iftar with our loved ones
We can hang out with friends all the time. But it really can not be as special as having our loved ones set at the family "Dastarkhaan" for Iftari and to enjoy quality time with each other.
5) Happiness is a glass of Chilled Pepsi in Iftar
While that stomach is growling and our throats parched dry, nothing can be a better companion at Iftar than a glass of ice-cold, chilled Pepsi.
So spare no effort to make this Ramadan the best for your family and double the happiness with Pakistan's ultimate refreshing drink-Pepsi.