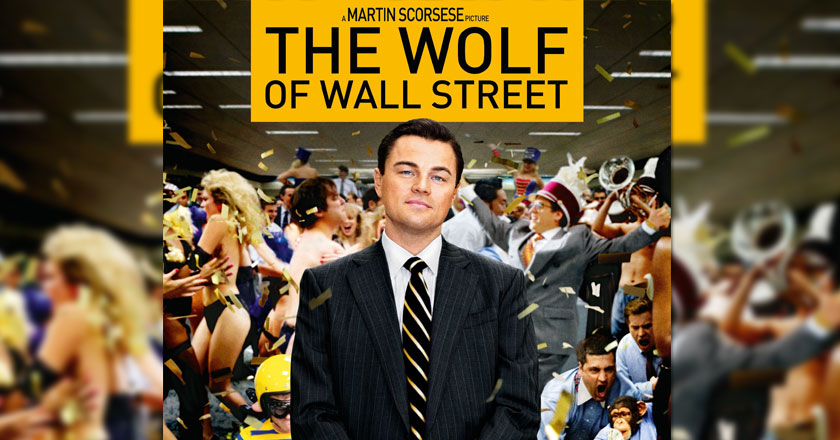 As the year comes to an end, many movie lovers must be waiting for the official list of best movies from 2014.
'Wolf of Wall Street' has acclaimed many titles to its name, some call it the best movie of its time, some claim Learnado's acting to be worth an Oscar, but there is one thing that is both factually true and undeniable – the American black comedy 'The Wolf of Wall Street" is 2014's most illegaly downloaded movie – the movie stars Leonardo DiCaprio and Margot Robbie in lead roles.
One of the best of Leonardo, the film was downloaded 30.035 million times over the internet by Torrent users, after its release last Christmas as according to piracy-tracking firm Excipio.
A Martin Scorsese's production, the Wolf of Wall Street went straight for five nominations at the Oscars i.e. after being one of most lucrative movies of the year by bringing a sum of $392 million to the box office.
Listed as second on the most pirated charts is the animated Rom-Com Frozen (2013), with 29.919 million downloads. The third place has been taken by Robocop, featuring Joel Kinnaman and Abbie Cornish in the lead roles as Robocop and Clara Murphy, respectively.
Other movies that made it to the list of the most pirated movies included "Gravity" with 29.357 million downloads, "The Hobbit: The Desolation of Smaug", "Thor: The Dark World", "12 Years a Slave", "American Hustle" and "X-Men: Days of Future Past".
Not to mention these are some of the most amazing movies that were released this year, with 12 Years a Slave being an Oscar winner.