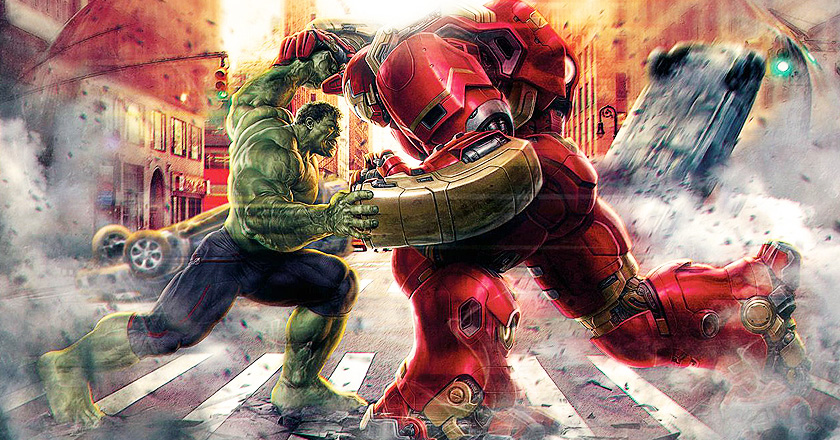 Rumor has it that Avengers: Age of Ultron, will have over record-breaking 3000 video effects shots used, to create the visually stunning movie that we all are excited about.
What makes this all the more impressive is that one of the VFX artists behind the onscreen magic is our very own Pakistani, Wajid Raza.
Born in Lahore, Wajid Raza is one of the few Pakistanis working in Hollywood and making us proud. The VFX artist has been employed at the Industrial Light & Magic (ILM) Company, a part of Motion Pictures and Lucasfilm, since 2011 and has worked his magic from behind the screens for blockbusters like Rango, Teenage Mutant Ninja Turtles, Star Trek into Darkness, Now You See Me and the upcoming, Avengers: Age of Ultron, as reported by the Express Tribune.
From a culture where academic and professional choices are restricted to being an engineer, a doctor or an accountant, Wajid Raza still managed to breakthrough and mounted on an inspiring journey.
With a computer sciences degree from good old Government College Lahore, Wajid Raza moved on abroad to pursue a Masters degree in Fine Arts from Savannah College of Art and Design. With by then a background in digital arts and computer graphics, Raza landed a job in ILM, an experience he still feels overwhelmed by.
The initial work at ILM did not come easy to Raza, however, now after having shined through in a number of projects under a number of different capacities, he feels confident enough to mentor aspiring artists.
"Always focus on quality (instead of quantity) whether you are preparing to apply at a school or trying to find work. Watch good contents (TV/film) and take up challenges that can help you grow."
While talking about the revival of Pakistani cinema and the need for VFX artists locally, Raza stated how there is barely a need for visual effects in the local film industry. However, he does believes that our aspiring artists can work offshore for USA and China, granted basic problems like lack of infrastructure and load shedding issues are overcome.
We don't know about the future of VFX in Pakistan, but we would definitely be applauding the work of Wajid Raza in The Avengers, Age of Ultron next month.