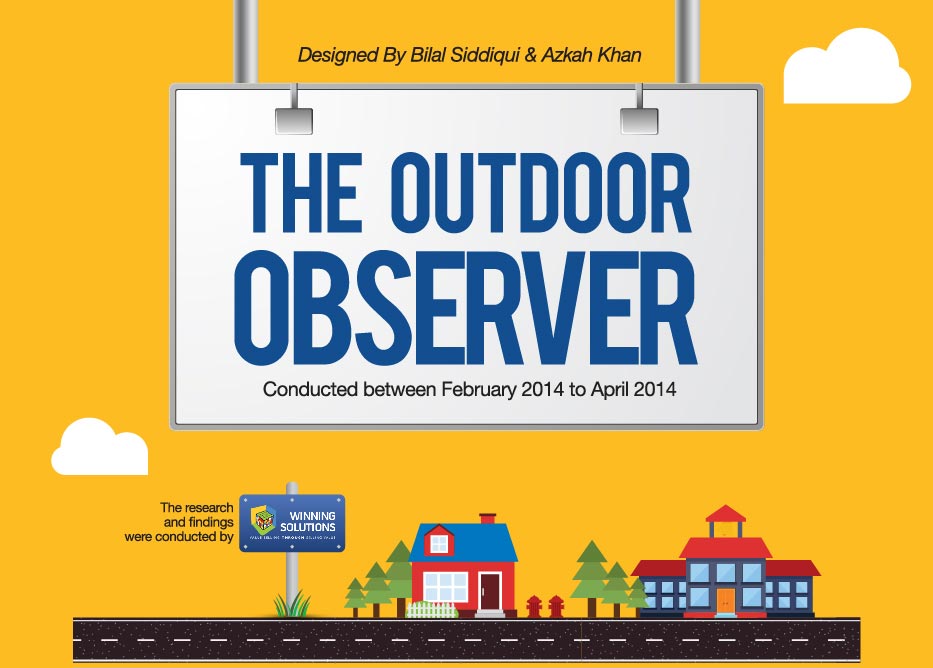 The OOH (Out of Home) Industry in Pakistan may not be the one with the lion's share of the advertising budget but if used smartly, it certainly has the ability to play a vital role in a brand's marketing.
Here are some interesting stats about the outdoor industry as published in the latest issue of the leading advertising, media and marketing magazine – Synergyzer.
The infographic is taken from Synergyzer, Issue 5, Volume 11.
The current issue of Synergyzer covers media and how it shapes the moral, cultural, social and entertainment values of our society. Articles, stories and statistics shed light on our evolution from quality and meaningful content to commercialized and inane stuff being aired.
The magazine presents a complete and clear story that reflects the quality of content, utilization of different media platforms and commercialization from different perspectives.
See more insights below: