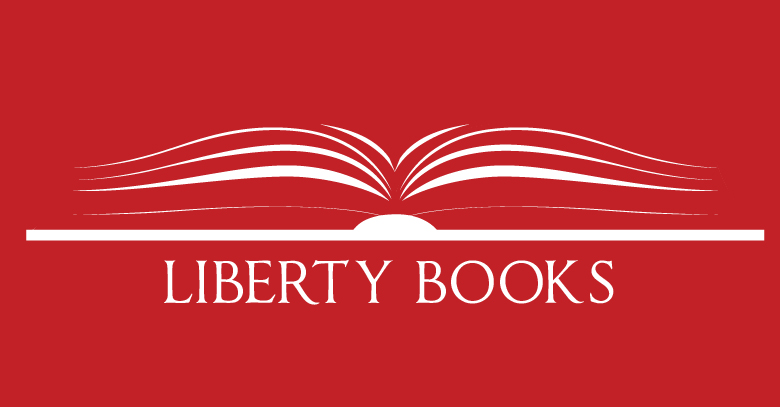 By Synergyzer
"The success factor in our business is a high degree of personal involvement", Sameer Hussain, Director Strategy & Business Development, Liberty Books
Synergyzer: What is the Liberty story?
Sameer Hussain: My grandfather worked in a bookstore for approximately 6 months in India and after partition, rich with experience in operating a bookstore began business on a small scale; setting up a small book cart outside Capital Cinema, Karachi. In 1961, he opened the first Liberty bookstore at Intercontinental Hotel, Karachi, which is now Pearl Continental Hotel.
Synergyzer: Considering this history, is Liberty Books based more on passion than as a business?
Sameer: In Pakistan, the culture of reading books is restricted to very few people. Therefore, existing in a business which caters to a niche segment obviously implies that it's more passion driven versus profit driven. It's the passion for the written word and the welcome escape that literature provides.
Synergyzer: In a market like Pakistan where the majority has extremely limited resources, and even less to spend on books, how have Liberty books been able to sustain itself?
Sameer: Our focus has always been on employing a pricing strategy best suited for the domestic needs of the country and our books are much cheaper compared to books being sold in UK or USA. As stated earlier, passion is the driving force behind this form of business. There have been many new entrants in this field, but only a few have been able to achieve sustainability.
Synergyzer: Who is Liberty Books catering to?
Sameer: Initially, we catered to adults, only. But with time we have diversified and now we focus on children's books alongside home-improvement magazines. From a very rigid model at first, we have become a family-oriented brand with books catering to all. Also, we have extended our reach to different areas of Karachi to make our books accessible to diverse market segments. Although, Liberty Books is positioned as a premium brand, our prices are affordable and we are concentrating on communicating this to people.
Synergyzer: What is the idea behind your stores?
Sameer: Initially, we were specifically a store with bookshelves where customers would choose books and purchase them. Now, we've included spacious sitting areas, where customers are welcome to sit and browse through books for hours, is they wish to.
Synergyzer: What is your promotion strategy?
Sameer: We have a strong online following and we often employ mass communication methods such as TV and outdoor advertising but rely mainly on word-of-mouth promotion.
Synergyzer: Has the online ordering model helped in penetrating the Liberty brand?
Sameer: Liberty Books has the privilege of being the pioneer of book e-retailing in Pakistan, but it's still a growing idea. Currently, we are in the process of revamping our website. Also, we intend to take the online platform forward more aggressively.
Synergyzer: How does your participation in literature festivals build your brand?
Sameer: Through participating in literature festivals we get the opportunity to showcase authors and conduct book signing at our stores. This gets people excited since they get to meet the creators of those literary masterpieces they are enthralled with.
Literature festivals give people the opportunity to converge on a platform to discuss their favorite books and to discover new ones.
Synergyzer: Tell us about your book reading sessions. How do you promote them?
Sameer: We invite authors to talk about their books and read chosen excerpts from them. One of our most successful book reading session was for the launch of "Our Lady of Alice Bhatti", by Mohammad Hammed at BBQ Tonight where over 70 people joined us, which I personally feel was historic.
To promote such sessions, we have a loyalty program with 3000 registered members whom we invite to attend such sessions.
Synergyzer: Do you promote Liberty Books in schools and amongst students?
Sameer: We conduct promotions in various leading institutes of the city, plus we offer discounts to students when they purchase from our store. Apart from these, we conduct reading sessions in many schools across the city.
Synergyzer: Do you cross-promote your brand also?
Sameer: We did cross promotions with a number of restaurants like McDonald's, Pizza Hut etc. Furthermore, we have a co-alliance with Espresso Lahore that allows us to place a bookshelf there, sponsored entirely by us.
Synergyzer: Does Liberty Books deliver to other cities and countries besides Karachi? Do you plan to start operations anywhere else?
Sameer: We get most of our delivery orders from Islamabad and Lahore; hence our distribution network is present there. We do intend to start operations in these cities in the future.
Also, we get orders from places like USA, UK, and Dubai, but due to the exorbitant freight charges, we lose out on a valuable market segment.
Synergyzer: What challenges do Liberty Books face?
Sameer: Internationally, due to technological innovations like ebook readers, physical books are dying out completely while sales of digital books have shot through the roof. Even major players in this field such as Borders and Barnes & Noble are facing stiff competition from this and it will be challenging for Liberty Books to compete with this digital platform in the future.
Also, piracy has been detrimental to this business due to a lack of ratification of international law and protection of intellectual property. There have been efforts made by international bodies to clamp down on these illegal activities, but hardly any active involvement of the Pakistani government.
Synergyzer: How do you plan to expand and sustain the Liberty business model?
Sameer: We are intent on expanding through franchising, but we have found out through earlier attempts that the success factor in our business is a high degree of personal involvement.
We hope to sustain our business model by targeting previously untapped customers segments, especially in areas where there is a dearth of bookstores.