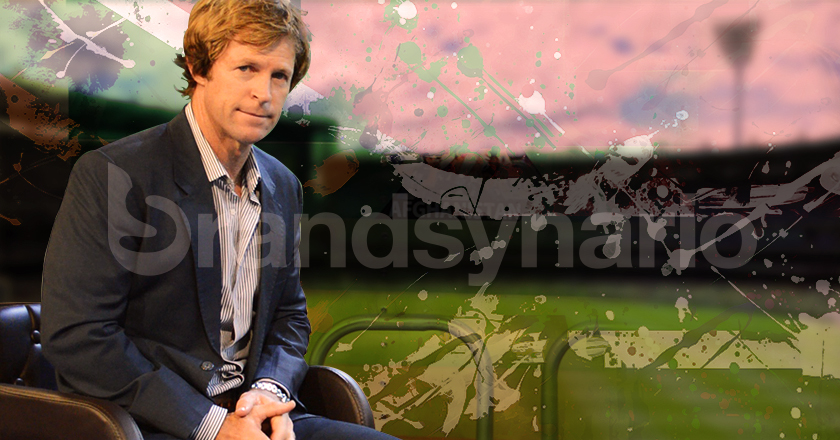 March 7th 2015, Saturday 6:00 AM – beating all slumbering odds just for the love of cricket, the nation will be up, once again to witness the men in green fight their final battle against South Africa.
But before that happens, Brandsynario has a special treat for all its cricket frenzy readers.
Fueling the cricket fever, we are all set to bring an exclusive interview with the only cricketer who is known for his astounding fielding skills – yes, we're talking about the man who has secret flying powers – Jonty Rhodes.
The South African cricket legend was recently visiting Pakistan as one of the esteemed panelists on PTV Sports' World Cup 2015 show, #GameOnHai.
Rhodes, 45, is especially celebrated for his fielding, particularly catching, ground fielding, run-outs and throwing from his most common position of backward point.
Pakistanis particularly remember him for his flung-in-the-air dive that caused Inzamam-Ul-Haq's crushing run out in the 1992 World Cup game against Pakistan.
Ironically, Rhodes served as Pakistan's fielding coach back in 2006 when the team was under the captaincy of Inzamam-ul- Haq.
During the 2015 World Cup, he has given expert analysis on the matches for PTV Sports.
Watch some of the most miraculous catches taken by Jonty Rhodes and stay tuned for the complete interview: