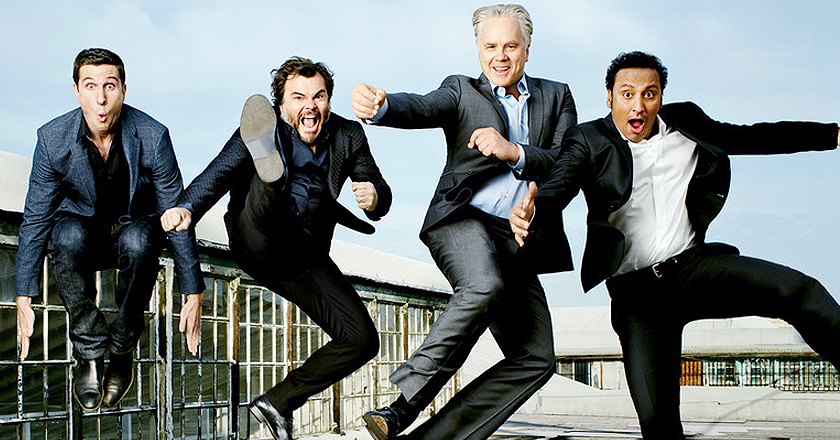 Politics is always a sensitive subject, but HBO wants to prove otherwise with its new political comedy series called'The Brink'.
With the first season set in Pakistan, it will showcase geopolitical crisis in different parts of the world.
Recently, HBO's hit series Game of Thrones' Season 5 was leaked online just hours before its premiere.
The Brink follows the United States government as it deals with a possible coup in Pakistan by dispatching such unlikely heroes as a crass Foreign Service Officer Alex Coppins (Jack Black) accompanied by a cynical Pakistani US embassy worker, Rafiq Massoud (Aasif Mandvi) and an ace Navy fighter pilot Zeke Callahan (Pablo Schreiber) and a US Secretary of State Walter Larson (Tim Robbins) who has to take time out of his adventurous sex life to help save the world.
Read More: MTV Brings 'Scream' Slasher TV Series
In the brand-new teaser trailer, which you can see below, the tone is decidedly funny and the stakes are high.
[fb_embed_post href="https://www.facebook.com/TheBrinkHBO/videos/vb.870578036331695/879215318801300/?type=1&theater/" width="550″/]
According to Vanity Fair, "It's a motley crew tasked with ensuring that a Pakistani military coup doesn't tip the world into chaos, which could make for a pretty tense, grim series."
Read More: Burka Avenger to air on ZEE Networks India
Written by former Weeds executive producer Roberto Benabib and his brother Kim Benabib, The Brink "might be heightened comically, but it's very real. The situation in Pakistan is the Pentagon's worst nightmare, and they are gaming it out," said Robert.
The Brink premieres on HBO on June 21.