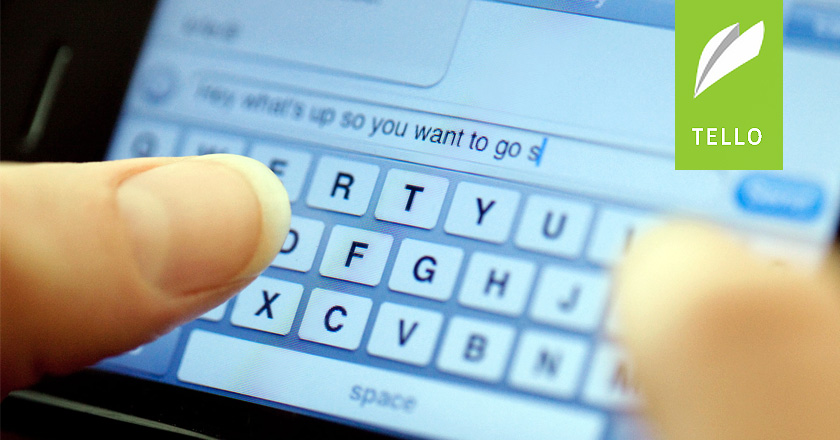 TelloTalk, Pakistan's first ever instant chat messenger is launching on 6th June 2015, Saturday, in competition with apps like Whatsapp and IMO.
TelloTalk's beta version released last month seems promising and has received some good reviews from the few number of users, who have tried them out. The app looks like an exact replica of the ever popular Whatsapp when it initially launched, save the theme color difference.
Developed by Leverify, Tello Talk promises fast connectivity even on spotty internet connections, real-time messaging with secure chat options and push to talk feature to turn your smartphone into a walkie-talkie.
Apart from all other features being exactly like those of Whatsapp, TelloTalk boasts of local language support and a free forever service. While Whatsapp claims to charge PKR 105 for a year of service, no Pakistani user that we know of has ever been charged to date.
Other features that are common with other apps include group chats, location and status updates, secret hidden chats, integrated multiplayer gaming, delivery reports, channel broadcasting, image and video sharing, emoticons and stickers and blocking contacts.
Registration is again quite similar to competing apps, requiring users to enter their local cell phone number and registering automatically, using code sent via text message.
TelloTalk will officially launch on 6th June 2015, Saturday, at Marriott Hotel, Islamabad, with Unified Developers Network Alliance's Chairman Engineer, Muhammad Azim, presiding the launch and PTA Chairman, Dr. Ismail Shah, attending the ceremony as the guest of honor.
While Tello Talk is advertised to be available on both Android and iPhones, its beta version is currently only available for the former at Google Play Store.
As a communications app, Tello Talk seems like a good option, however, with everyone already on board with other popular apps, switching themselves on to Tello Talk doesn't seem likely.
Unless TelloTalk offers something unique that other abundant communications apps do not, users will probably stick to the evergrowing network of user-friendly apps like Whatsapp.