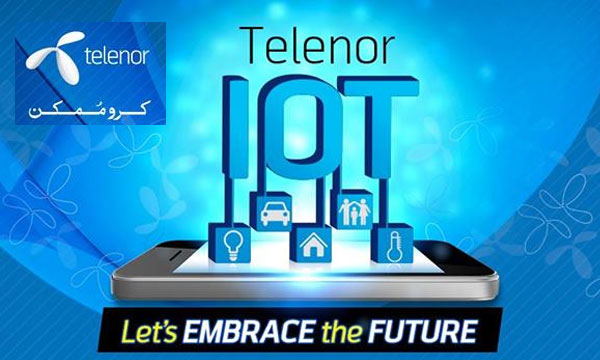 Telenor Pakistan is now planning to host the country's largest Internet of Things (IoT) EXPO. The exhibition will showcase futuristic home and business solutions that help you monitor fleet, connect offices, control home appliances, secure family and do much more – anytime, anywhere.
The event is scheduled to be held at Hall 6 of Expo Centre Karachi on Wednesday, November 18, 2015.
According to Telenor's Event Page, the Internet of Things EXPO aims to create an opportunity for consumers, new business, developers and professionals a platform which can inspire and motivate by representing the increasingly diverse range of solutions available. Yet again, Telenor Pakistan brings Internet of Things EXPO but this time with the futuristic IOT Awards for the very first time in Pakistan. The Telenor Internet of Things Awards is an acknowledgement and recognition for IoT initiative and startups in ten categories. IoT awards are open to the entire spectrum of companies involved in IoT Expo.
Participants in the Awards have made submissions of smart solutions in the following categories:
Automotive
Agriculture
Connected Self (Health/ Medical/ Fashion)
Industrial Application
Platform & Tools
Smart City
Social
Smart Home
Retail
IoT Student Projects
For further details, log on to Telenor's website here to find out more about the event.