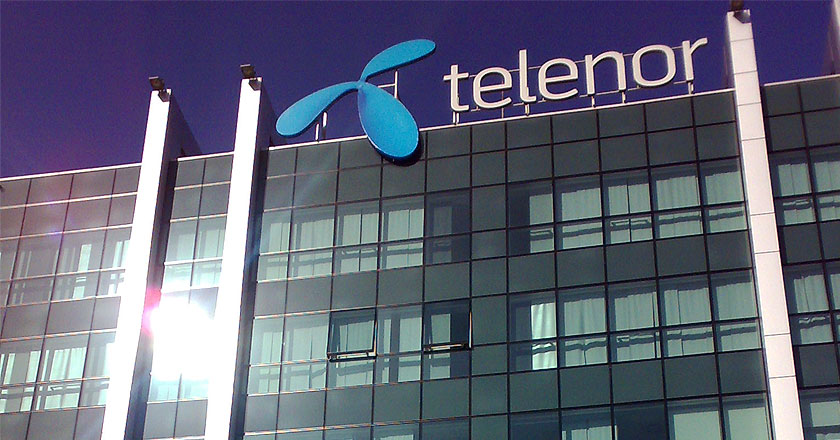 In line with its commitment to strengthen the internet ecosystem in Pakistan and further facilitate 3G uptake in the country, Telenor Pakistan has expanded its devices portfolio by launching three new mobile handsets. The new devices were announced in an interactive media event today in Islamabad.
During the session, the journalists were briefed that Telenor Pakistan continues to maintain its leadership as the largest and fastest growing 3G network in Pakistan with over 5 million 3G subscribers, the highest amongst all the telecom operators. During the current commercial rollout of 3G services, Telenor Pakistan powered various rural areas with 3G services wherein even basic landline or mobile telephony services were not available. With a history of empowering societies with its robust communication network, Telenor Pakistan continues to set new trends with its capacious 3G coverage nationwide. As of today, the company operates over 5100 3G sites spread across the country providing affordable high-speed mobile internet.
Related: Telenor Pakistan Creates Career Opportunities for Women
The new devices added to the portfolio include Lite 3G, Smart Mini and Smart Pro. Costing about PKR 3,690, Lite 3G is a dual sim 3G feature phone with video calling & video streaming functionality. Smart Mini, which costs about PKR 5,490, is a 3G smartphone featuring a 3.5-inch display, a fast Quadcore processor, Android Kitkat OS and preinstalled social apps. The third addition to the portfolio is Smart Pro, another 3G smartphone priced at PKR 6,990 and featuring a 4-inch display, superior Android Lollipop OS, 1GB/8GB of RAM/ROM and 5MP back camera and 2 MP front camera. The price ranges, build quality and features give Telenor handsets a clear edge over the competition.
Expressing his delight, Irfan Wahab Khan, Deputy CEO and Chief Marketing Officer, Telenor Pakistan said, "Telenor Pakistan aims to bring 3G phones within the affordability range of people belonging to low and middle-income groups. As we strongly believe that the internet is a facility for the many and not for the selected few, we have expanded our 3G device portfolio people are able to capitalize on the power of mobile internet."
"Capturing more than 32% of Pakistan's entire 3G broadband landscape is yet another testament to our commitment toward facilitating 3G uptake by providing best-in-class and affordable internet services to all. We stay committed to building an ecosystem to advance internet growth in the country," he added.
The new handsets will be available from Sep 14, 2015 on all Telenor Pakistan Sales & Service Centers, franchises, and Easyshops as well as in selected mobile shops across Pakistan. In order to enhance the reach of these devices to the customers, Telenor Pakistan has appointed i2 Pakistan as the distribution and warranty partner with over 800 collection points. Telenor Pakistan offers 12 months of standard warranty for all customers, and an extended 6-month warranty for Telenor customers. Additionally, Telenor Pakistan customers get a balance of PKR 600 and 3GB data over the first six months after purchase of these handsets.