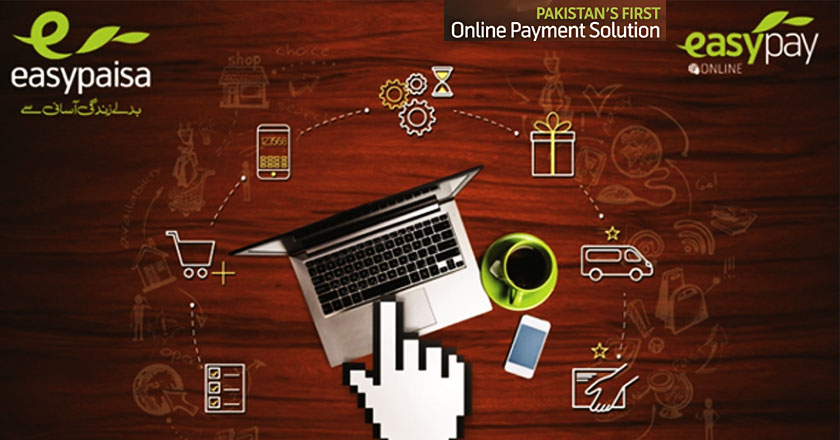 Telenor Easypaisa has launched Pakistan's first online payment solution called Easypay on May 28th 2015, in collaboration with Tameer Microfinance Bank. This is a convenience-based and secure online payment solution which integrates payment and transaction options for online merchants as well as their consumers.
Easypay offers multiple options to consumers to make payments for their online shopping. By creating theirEasyPaisa Mobile Account, customers can make direct payments to online merchants for availing of services or purchase of products, or they can make their payment to one of the 650,000 easypaisa shops located all across the country. Customers can also use their debit/credit cards to transfer payments without any additional charges to the EasyPaisa platform.
Easypay has already started offering discounts and mode of payment options with some of Pakistan's most popular online shopping portals including homeshopping.pk, tohfay.cm and onlinebazaar.pk. 
Back in 2009, Easypaisa was launched by Telenor and Tameer Microfinance Bank and it has progressed to become the largest branchless banking solution in Pakistan. 
Easypay offers real time notifications for its users as well as the lowest services charges. Additionally, there are no extra or hidden charges for integrating this services to the consumer's mobile.
The launch of this service marks a huge leap for the E-commerce sector in Pakistan. At the occasion, thee Chief Financial Services Officer for Telenor Pakistan stated, "Easypaisa will continue to offer Pakistanis with ground-breaking services and set precedence for the Industry."