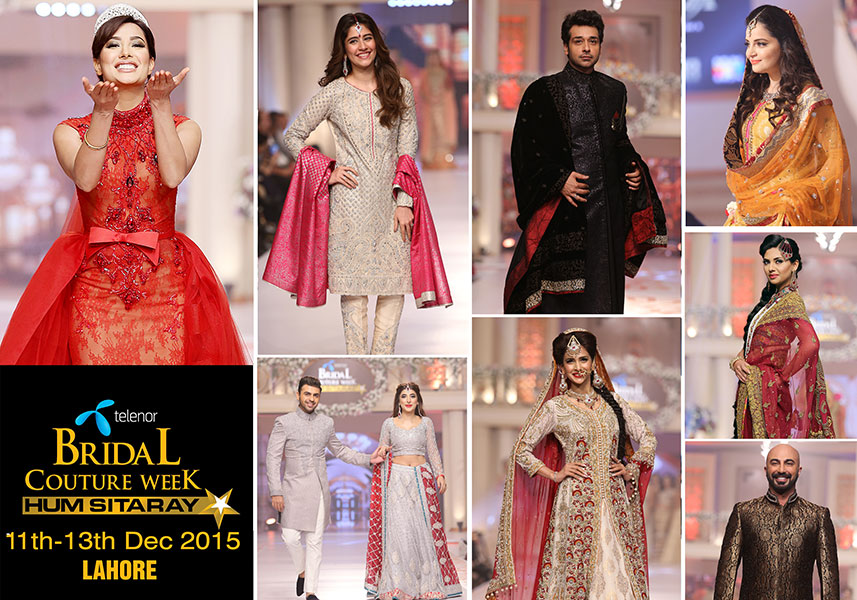 HUM Network is proud to announce dates of the 11th Telenor Bridal Couture Week by HUM Sitaray. The country's biggest bridal fashion extravaganza will dazzle Lahore from the 11th to the 13th of December 2015 while presenting the latest bridal trends by leading Pakistani and International fashion designers on the runway in its 11th installment.
TBCW 2015 will feature 27 upcoming and top fashion designers from Pakistan along with some prominent international designers. Fashion sensation, HSY will continue his long-standing relations with the platform by choreographing the show.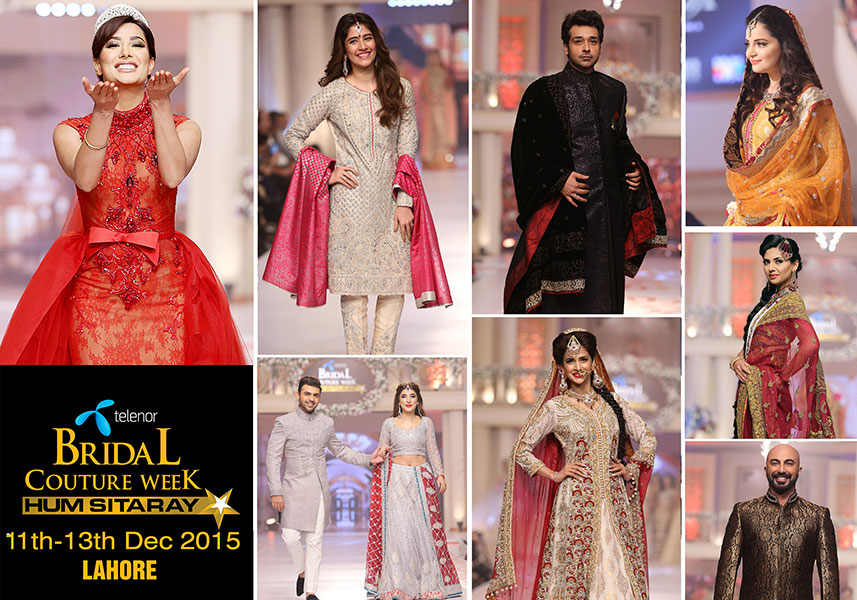 TBCW, since its inception, has proved to be a strong platform for marketing local bridal trends both locally and internationally.
Read More: PLBW2015 – L'Oréal Paris Bridal Week 2015 – Day 1 Picture Gallery
Over the years, it has provided a platform not only for Pakistan's prominent designers but also given the aspiring and emerging talent in our country an opportunity to stand side by side these fashion gurus and present their skills.
TBCW has now become the only preferred platform for fashion and jewellery designers for promoting and exhibiting their wares to local and foreign buyers.
Held twice a year, Bridal Couture Week was pioneered by HUM Network five years ago with the objective of promoting Pakistan's bridal industry.
Read More: Lakme Fashion Week 2015: Best Celebrity Showstoppers
The grand bridal show has now become the most eagerly awaited event of the fashion industry and has continued to exceed expectations with each passing show.
Names of participating designers, jewellery designers, make-up artist and other details will be announced soon.
The official hashtag for Telenor Bridal Couture Week 2015 Lahore is #TBCW2015.