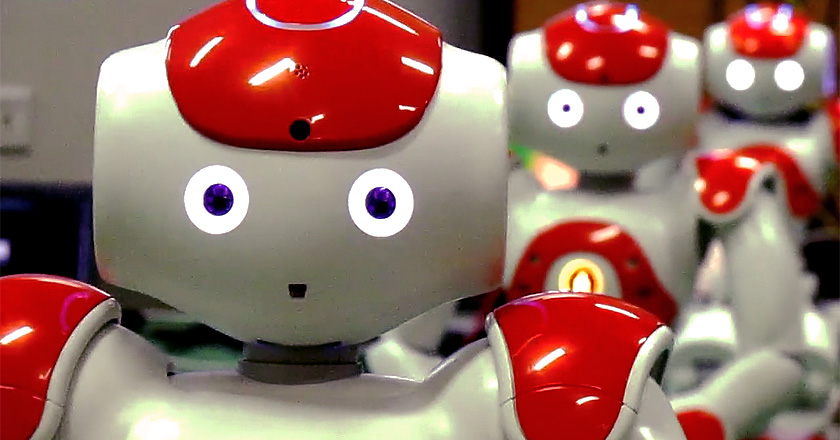 The annual international robots soccer competition, RoboCup 2015, is about to hit off soon and excitingly enough, the first ever South Asian participant is a team from our very own university, NUST.
NUST students, with their artificially intelligent robots, are all set to take part in the latest installment of RoboCup competition. Not only are they the only team from South Asia to take part in the competition this year but they are also the first ever from the region to do so.
RoboCup 2015 will be held in Hefei, China, from 17th July 2015 to 23rd July 2015 and will comprise of five different competition categories, each with its own set of leagues and sub-leagues.
The team from NUST will be showing off their AI skills with their robots in the RoboCup Soccer competition as part of the Standard Platform League, formerly known as Four Legged League.
Other leagues include RoboCup Rescue, RoboCup @ Work, RoboCup @ Home and RoboCup Junior. The eight-member NUST team with their robots will be competing against 29 other teams from all around the world in a number of soccer matches.
These members, essentially the part of NUST's SMME RISE Research Center, include Abdul Rehman, Abdul Haseeb Ayub, Idrees Hussain, Maham Tanveer, Shams ul Azeem and Umair Hassan Khan Niazi, under the leadership of Muhammad Talha Imran and supervision of Dr. Yasar Ayaz.
The RoboCup was founded with an aim to create the ultimate team of robots by the middle of the 21st Century that is good enough to beat the human soccer players, particularly, the FIFA World Cup Champions of the year 2050. The previous RoboCup tournament was held in Brazil last year.
With our Pakistani cricket team failing badly and with absolutely no hope for our Pakistan soccer team to ever enter FIFA, it seems like NUST with their team of artificially intelligent robots are our only hopes to have our name branded in the world of sports.
Here is to wishing NUST team members all the best! May the force be with you!