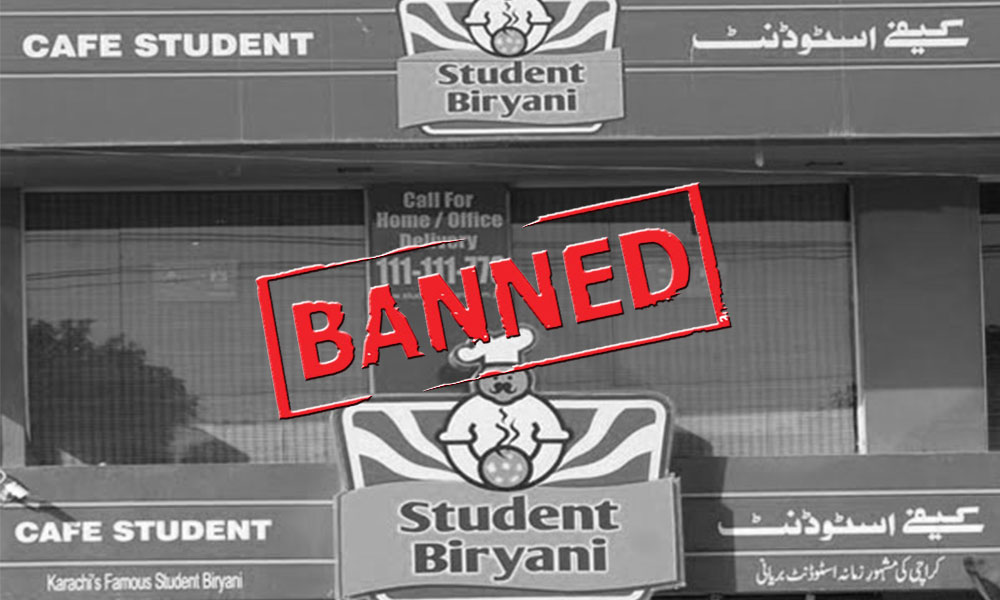 After Khan Broast and Empress Meat Market, the Gulshan-e-Iqbal branch of Student Biryani was raided and sealed by the Deputy Commissioner District Central, Afzal Zaidi under charges of poor hygiene and provision of substandard food.
According to ARY News, Karachi's popular biryani restaurant was shutdown in Gulshan-e-Iqbal for an undefined time period.
Related: Khan Broast & Empress Meat Market Sealed in Karachi
Taking a leaf out of PFA's Ayesha Mumtaz's book, Afzal Zaidi will be commencing operations against restaurants in Karachi who will not meet the required food quality standards.
Since food inspection is in all the rage across the country, Karachiites should gear up to witness major shutdowns of restaurants and cafes in the city.
Have something more to add to the story? Share your views in the comments below.