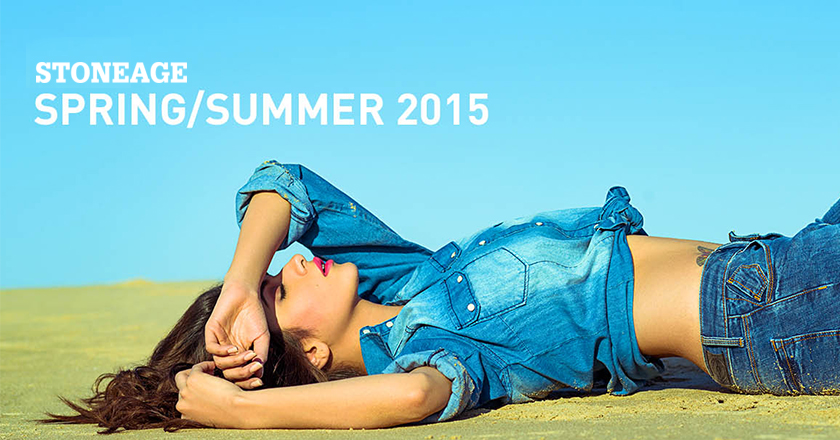 Infamous for its shockingly bold promotional campaign, Stoneage has once again proved that it doesn't really matter what your ad or product is – as long as you have an ample amount of skin show on the display.
The local urban fashion brand has launched its Summer Spring Collection 2015 with social media images that have sparked heated discussions on various forums.
The latest ads feature Pakistani models Huma Khan in cropped midriffs, tiny shorts oozing oomphs while lying on the beach.
Take a look at the ads below:
The ad may or may not increase Stoneage's sales, but it certainly has captured enough ogling eyes.
While some liberated minds are calling it creative, out-of-the-box and nicely executed others questions the rationale for promoting denim cropped shorts in Pakistan, that too, during summer.
This isn't the first time that Stoneage has shocked us with their audacious attempts at advertising. The fashion brand's last year Summer/Spring collection was also a sight to see!
It gets shorter as it gets hotter – #Belt it out, it's perfect #summer drill!#stoneagejeans #denimforever #belts #accessories #heatShop Now: http://stoneagejeans.com/

Posted by STONEAGE Jeans Co. on Monday, March 17, 2014
Disclaimer: The views expressed below solely belong to the writer and does not necessarily imply Brandsynario opinion towards an individual or a group.
Image Courtesy: StoneAge's Official Facebook Page.