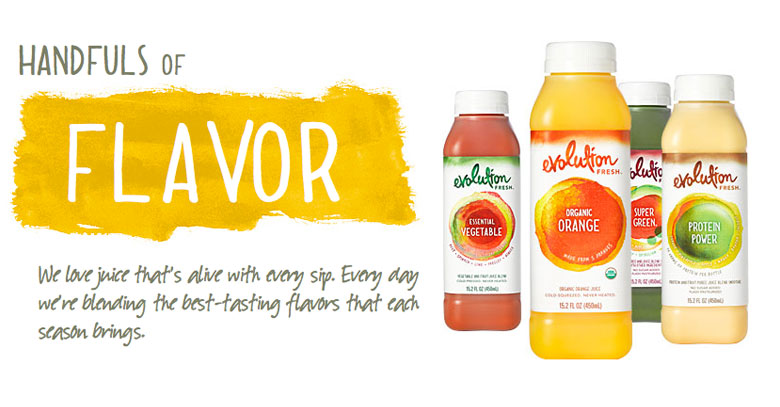 AUG 27th, 2013 – Starbucks is planning to impress the Whole Foods, a retailer in the US, market with the help of its healthy yet expensive brands namely 'Evolution Fresh' juice and a new line of snack bars 'Evolution Harvest', the Wall Street Journal reported.
Evolution Fresh juice is a variety of juices while Evolution Harvest includes snack bars and trail mix products. What makes Evolution unique and different is the fact that it is packaged in an ultra-high pressure technology to secure vitamins and minerals of the fruit and vegetable juices.
The brand has been in the market for two years and has not yet earned a spot at the Starbucks shelf. Starbucks is planning to replace PepsiCo's Naked Juice and Kind LLC's Kind snack bars in its cafes, with its own brand, Evolution, to incraese brand awareness.
Evolution also plans to target 8000 Whole Food stores and Starbucks café by the end of this year.
Despite the standing of Evolution in the market and the promotion it has received over the years, Whole Foods can help Evolution with their line of products because it is the only retailer which can 'pass on such high price points', according to David Vinjamuri's, a brand consultant, quote in US Today.
As part of their expansion regime, Starbucks is entering Columbia. Reports suggest that it will target Bogota, the capital city, to open a store next year.
Also, the coffee brand is planning to open up 50 stores in other cities over the next five years. With established markets in Latin America, combining to 650 stores, acceptance in the region shouldn't be a problem.