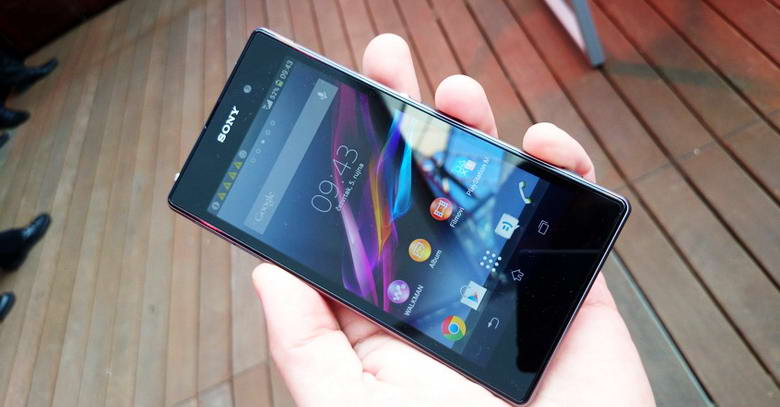 By Ufaq Ashfaque
Sony has directed its energies towards Smartphones and as a result we see Sony Xperia Z1 after successful launch of Sony Xperia Z Ultra and Xperia Z.
The phone has been designed to compete against smartphones such as Samsung's flagship Galaxy S4, the brilliant HTC One and the awe-inspiring iPhone 5S. Here are the features of the phone.
Physical Appearance
The new Xperia Z1 is almost as identical to the previous versions of the Xperia series. However, the striking features that make the phone stand out are the aluminum frame and the position of the front camera which is placed on the right top corner instead of left.
Although the 5-inch screen resembles the one of Galaxy S4, but the differentiating factor is the reflectiveness of the screen and bigger bezels. If big screens do not appeal to the user, then purchasing Xperia Z1 is out of question.
The black variant of the phone is an appealing device; while it is surely better than Samsung, but iPhone and HTC still take the lead.
Software
The next most important aspect is the software of Xperia Z1. The 2.2 GHz Qualcomm, quad-core processor, combined with Adreno 330 graphics, based on Android 4.2.2 and 2GB RAM helps the device to run faster and respond faster; making it faster than the conventional Smartphones.
In addition to above, camera quality of the phone praiseworthy with the 20.7 megapixel camera and a lens-type cam, the picture and image is an amazing step ahead, but cannot be labeled as a revolution. Finally, the sound quality can be considered a pass, considering the small tiny speaker.
Water Resistant
The most distinguishing feature that has been publicized time and again during promotions is the Water Resistance feature. This feature is rather common throughout the Xperia Z series but to have a phone which survives 5 ft. underwater and in the middle of the rain is indeed a novelty.
All in all, the phone is a slightly modified version of its predecessor; it has still to make some major changes to become a must-have.