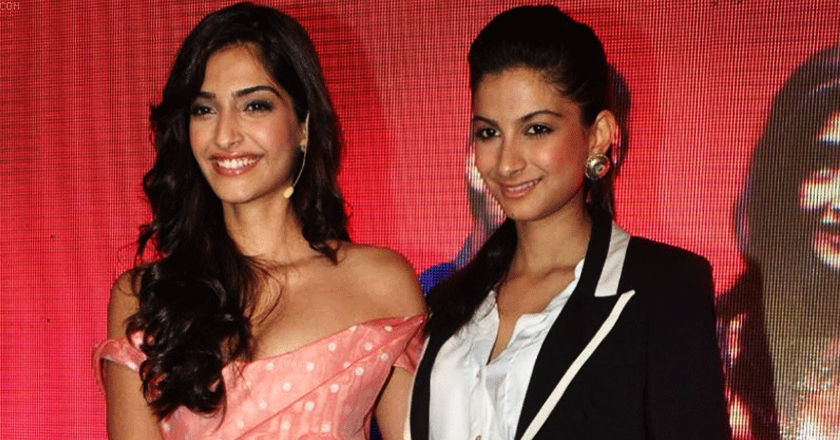 Sonam Kapoor, who is renowned for being the youthful fashionista and style queen icon of Bollywood, is launching a high-end fashion brand called "RHESON" along with her sister, Rhea Kapoor.
Sonam Kapoor is evidently most famous for making unique fashion choices and constantly revamping her image. On Monday, the celebrity tweeted that, "#rheson is a dream @rheakapoor and I've had for many years…we've worked very hard."
The Brand "Rheson" has its name derived from Rhea and Sonam's names and it is a conjoint effort by both the sisters. The main aim of the brand is to make high-end street fashion, affordable and accessible to young Indian girls.
Recently The Times of India posted the answers the Sisters had given in regards to the brand's concept and offerings.
Question: Talk about your new clothing line Rheson?
Rhea: Sonam and I have been working on this for years, literally. Sonam had a lot of offers to become the face of a brand and be their ambassador, but we never wanted to do that. We have been working together and I have been styling Sonam for years. There are so many girls who follow Sonam's fashion on social media. But we never wanted to just put our names on something and call it ours.
Sonam: We wanted to work on something that is owned by us and had our personal touch on every level. So finally, we got a true partner in Shoppers Stop, as they saw the potential in this and we are finally launching in India in September this year. Our brand is called Rheson, a combination of Rhea and Sonam, phonetically pronounced reason. It's a high street fashion brand meant for real Indian girls.
The price range of the offerings is from Rs 400 and will go up to Rs 4,000. The brand will be releasing its lines in September and it will be available in all Shopper's Stop outlets in the India.
Take a look at Sonam Kapoor's Instagram posts regarding the brand: