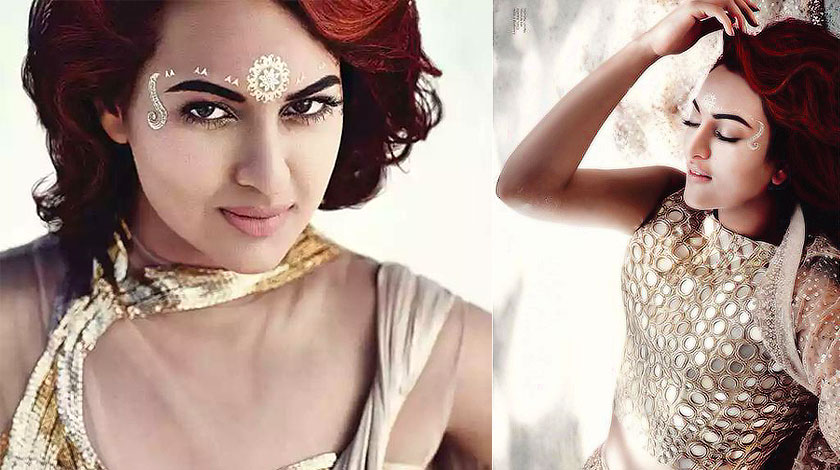 Our very own 'Dabang' actress, Sonakshi Sinha, was spotted in a skinny-sexy frame on the cover on the latest issue of Bazar Bride. To say she looked hot would be the understatement of this century.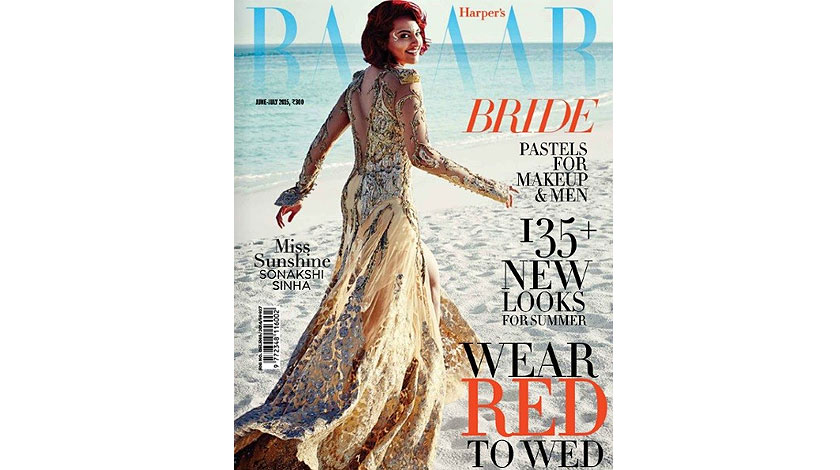 Glorifying the front page in a Gaurav Gupta metallic embroidered couture, Sonakshi is able to take our breath away. The contemporary bridal look due to a sunny full length flowing couture complimenting her figure combined with the chic red hair and the traditional makeup on her forehead creates a magnetizing effect.
Sonakshi has recently been doing diversifying roles in her movies as well, and with this unique look, she is set to make new records.
What do you think about Sonakshi's new look? Let us know in the comments below.