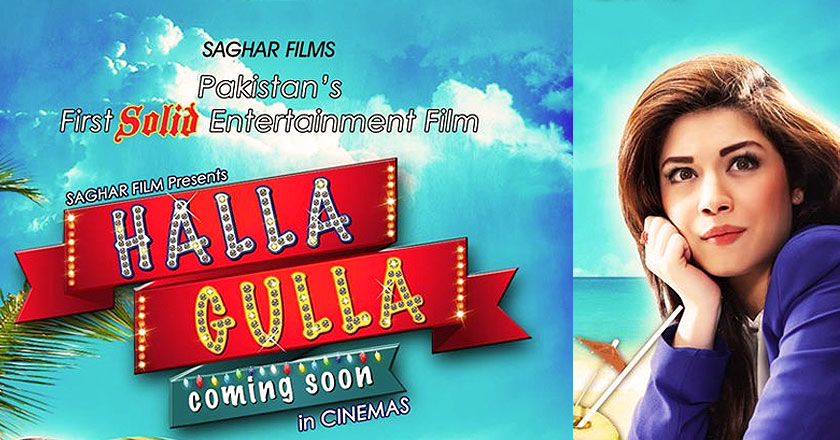 Actress Sidra Batool is the newest name in the long list of TV artists debuting this year in the movie industry. Currently appearing in dramas Aye Zindagi and Dil Ka Kya Rang Karon on Hum TV, the actress will be making her film debut appearance in the upcoming comedy flick, Halla Gulla.
In an interview with Roznama Express, Sidra shared details about her coming movie. She stated that the movie is a comedy musical and people would love watching it in otherwise times of general despair throughout the country.
Talking about her role in the movie, she said her character 'has a very interesting touch to it' and has a dance performance in a romantic song sung by the legendary artist, Rahat Fateh Ali Khan.
Debuting opposite actor Asim Mahmood, she is most excited about sharing screen space with veteran actor Jawed Shaikh and legendary comedian, Ismail Tara.
Directed by Kamran Khan, Sidra expects her debut movie to break all box office records on release, later this year. Her experience while shooting for the silver screen was thoroughly enjoyable as she perceived the cast and crew members as a 'big family' working hard together towards the same goal.
When asked about the ongoing trend of item songs in movies and if she was willing to do it, she said she wasn't offered one but if she was, she would have agreed to do so.
The rom-com movie will feature one item song and one club song along with three others making it an out and out commercial movie.
While there is no set particular storyline, it will follow the steps of Bollywood comedy movies, where the story is actually more of a series of events.