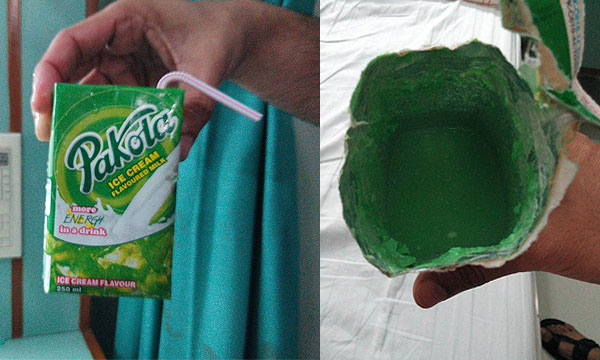 2015 is turning out to be a tough year for various brands in Pakistan. This time around it's everybody's favorite beverage brand, Pakola Milk that has landed into hot waters because of some shocking images making rounds on social media.
Recently, a post shared by a consumer on Facebook, shows nauseating images of Pakola milk with strange ingredients inside its Tetra Pack of Pakola milk Ice Cream flavor.
Read more: London – Three Inch Wire Found in KFC Zinger Burger!
[fb_embed_post href="https://www.facebook.com/fariha.shehzad2/posts/10204532455967433/" width="550″/]
According to the post, the packet was purchased from Liaquat National Hospital. While there were still 2 months left in expiry, the Pakola milk showed discolored content that did not look like milk at all.  A comment by Pakola's official representative said, "Tetra Products are carton packaging product it has multi-layer barriers to protect sterilize product contain within it but it still require care during its handling, transportation and retailing so that it could not get harm, if this barrier between surrounding environment and the product got damaged than the result would be the same which you have posted here. Hope that things would be clear…."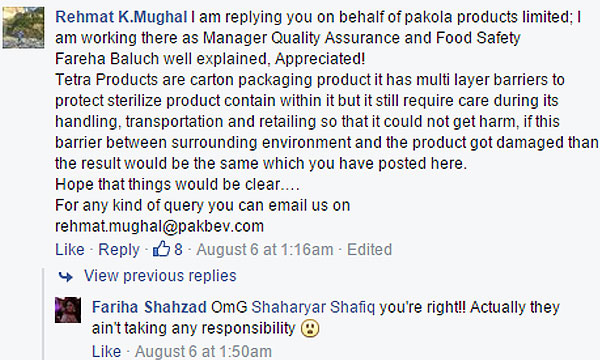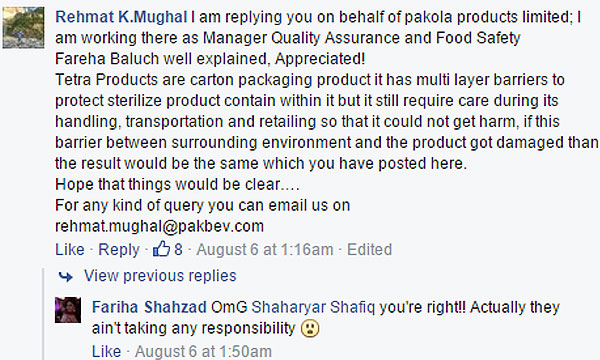 It remains to be seen if Pakola, the brand that stands on 'Proud Pakistani' positioning would take any actions to improve its safety and quality assurance regime after the unfortunate incident.
Read more: Famous Journalist Faisal Qureshi Demands Apology from Nestle Pakistan
Pakola isn't the first brand to come under the social media fire; before Pakola, Nestle, KFC and Maggi Noodles and many other food brands have been criticized for similar cases, not only in Pakistan but worldwide too.