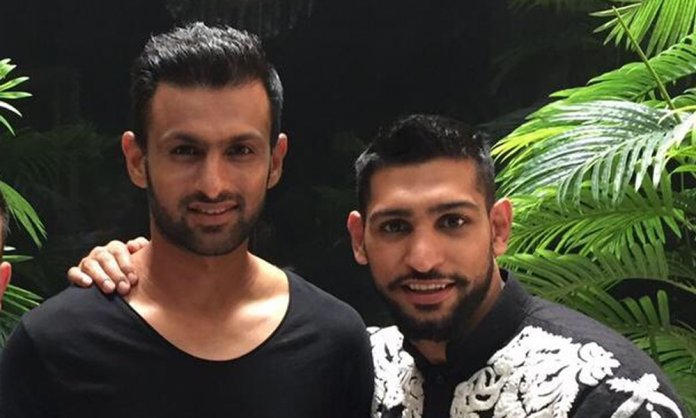 Pakistan will never get over the fantastic win from India in the final of ICC Champions Trophy 2017! Our players were super ecstatic after thrashing the blue-shirts! But this one particular Pakistani cricketer took the celebrations to a new level!
Yeap, we are talking about Shoaib Malik.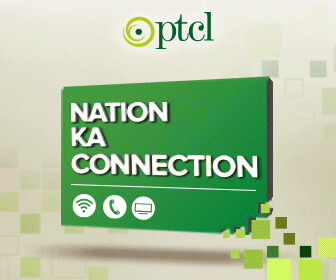 The sports star was spotted having quite some fun on the field when the match ended!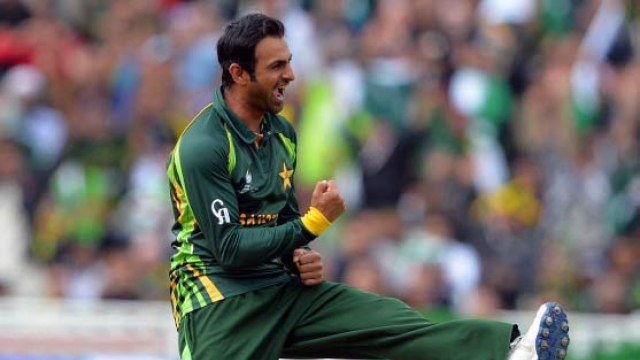 He was seen having a great time with the Indian players on the pitch!
#SpiritOfCricket #CT17 pic.twitter.com/jcEWZo3Oe4

— ICC (@ICC) June 19, 2017
But we bet you did not see him stealing a kiss from the legendary boxer, Amir Khan.  
😍😍😍😋 pic.twitter.com/tfuAN9YyBF

— Awais Aa (@itsawaisaa) June 20, 2017

Apparently, Khan was giving an interview and expressing his joy on Pakistan's win. Malik could not help showering his love and planted a kiss on his cheek live on camera!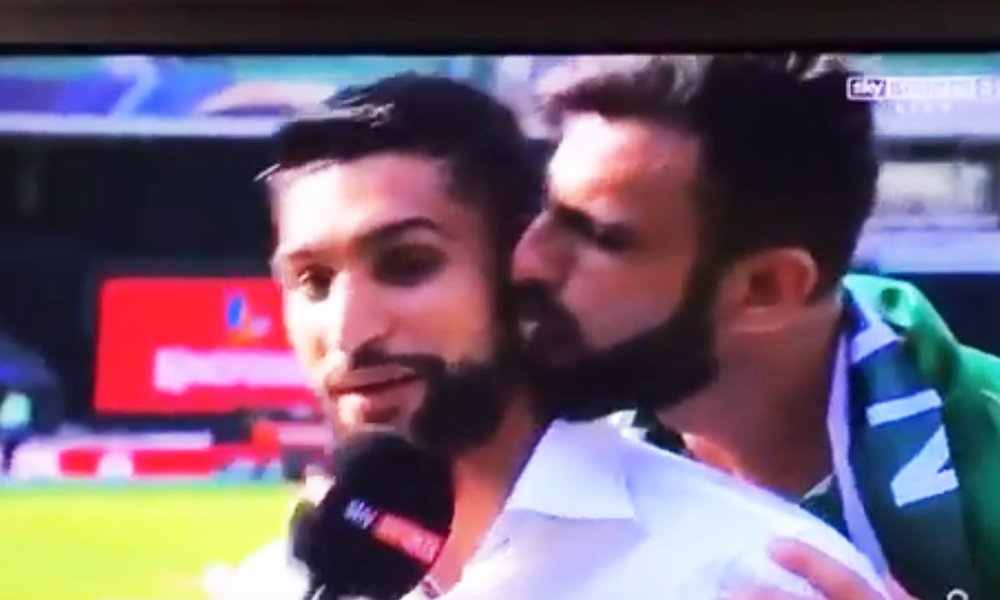 Twitter reacted in a hilarious way after the clip went viral!

Sania Mirza have you seen this?

Well, we can't blame him for being this happy!

Watch the complete video here!