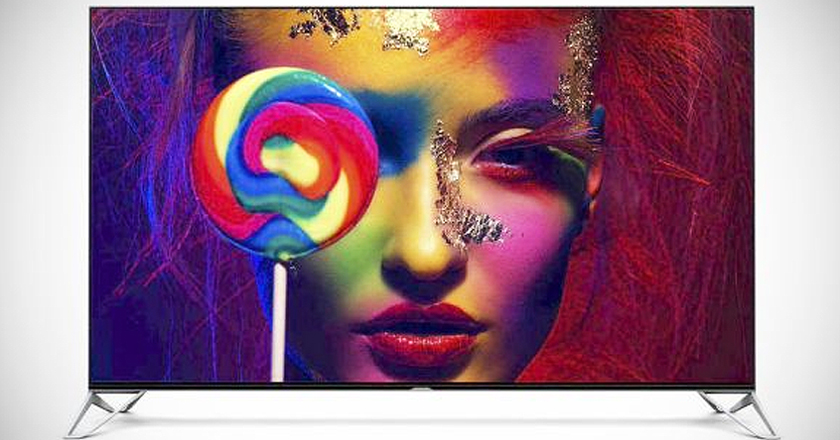 Consumer Electronics Show 2015 saw the release of the ultimate 8K resolution glasses-free 3D LCD TV by Sharp.Yes, you heard it right, Sharp went all out and beyond to bring the 3D experience without the glasses for audiences at an extremely high resolution.
The new TV by Sharp has a massive 85 inch wide screen and prides on an excellent 7,680 x 4,320 pixels resolution. The TV was shown to the audiences in its beta version and there will be a lot more improvements done to the TV before its commercial release. The high resolution mesmerized the audience and many claimed that the TV images looked more like a glowing piece of paper. Even the people standing right in front of the screen could barely separate a pixel from the other.
While some of the people were quite impressed, at CES 2015, to see scenes from the blockbusters Frozen and Life of Pi at such a high resolution and without the 3D hardware, others felt the experience was too exhausting for the eye. The idea behind creating the 3D effect, without the glasses, requires viewers to keep their eyes strained at two dots at the bottom of the set. Any eye movement beyond the radius of the line between these two dots will remove the 3D effect. Moreover, this idea is currently causing the screen frames to be a tad blurry in 3D and it is yet to see how Sharp improves on the technology to create the ultimate 3D experience at home.
During 2015, while other companies will be flooding the market with 4K TVs, Sharp will continue to work, withPhilips and Dolby, on the new 8K 3D glasses-free technology along with the release of its other high-end 4K TV sets.