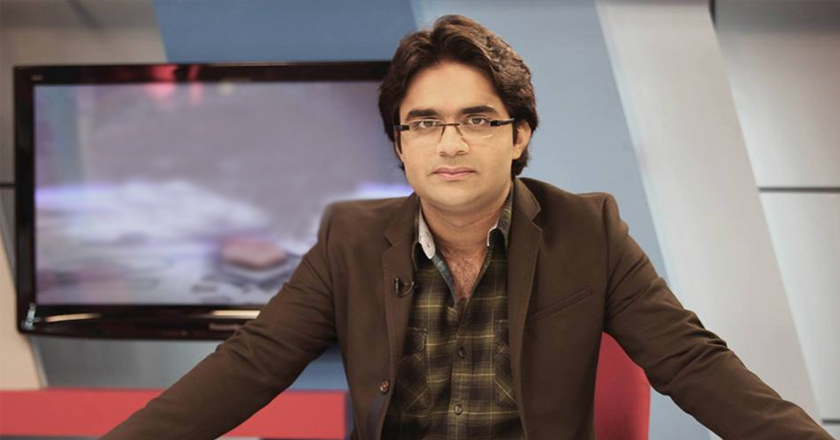 The year 2014 saw the ultimate downfall of the biggest Pakistani media network, Geo. With the associated controversies and following penalties, the network suffered more as renowned talk show hosts left the network gradually. One of them was senior journalist, Kamran Khan, who hosted a nightly show Aj Kamran Khan Kay Sathevery day at Geo TV. The esteemed journalist will now be seen at the up and coming media network, Bol.
Following Kamran Khan's resignation from Geo, the host of the current affairs talk show To The Point, Shahzeb Khanzada, from Express News was signed up as a replacement. The new show, Aj Shahzeb Khanzada Kay Sath,premiered on 29th December 2014 at Geo News.
While Shahzeb Khanzada has been welcomed by many at the Geo Network, he has also received the brunt of criticism for joining the controversial network. More so over, the similar names of the current show and the previous Kamran Khan's show has caused many to compare them and flagged him as junior Kamran Khan or simply, his copy. With only two episodes aired as of now, it is yet to see if the replacement will fare well for Geo Network or not.