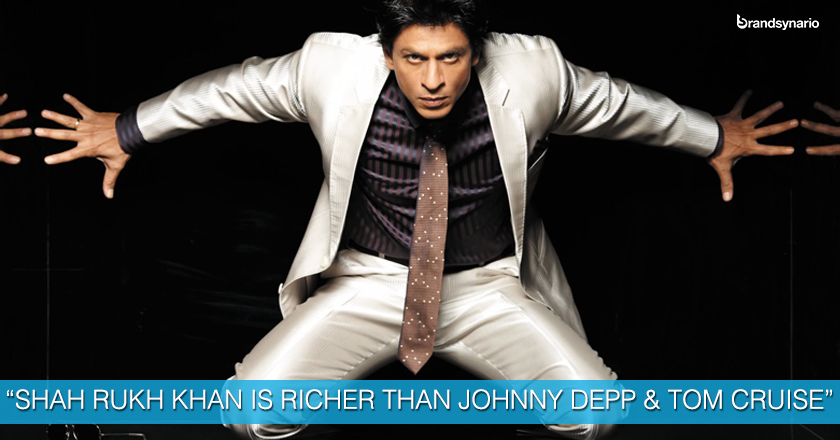 Shah Rukh Khan features in the top ten wealthiest Hollywood & Bollywood Stars. Not only that, SRK beats Johnny Depp & Tom Cruise. Khan is the lone Indian celebrity to be rich enough to make it in the top ten.
Apart from being India's biggest movie star, Khan, 48, is also the owner of an IPL team and his own production house 'Red Chillies Entertainment'.
Renowned as King Khan in the movie fraternity, SRK has exhibited his acting skills in more than 50 Bollywood movies. Accumulating all this, SRK stands 'second' on the Wealth-X's list with an estimated fortune of USD 600 million.
Topping the list is comedian Jerry Seinfeld, with a fortune of USD 820 million. Following SRK, is Cruise on third with USD 480 million on his name, while Tyler Perry and Depp stands fourth and fifth respectively with an estimated wealth of USD 450 million each.
Wealth-X is deemed to be world's leading ultra-high net worth intelligence firm that has the largest pool of curated research on UHNW individuals.
According to sources, this research was conducted by utilizing a proprietary valuation model that assesses all asset holdings of an indusial including 'privately and publicly' held businesses, investible assets and any other entity can develop a personnel's net worth valuation.