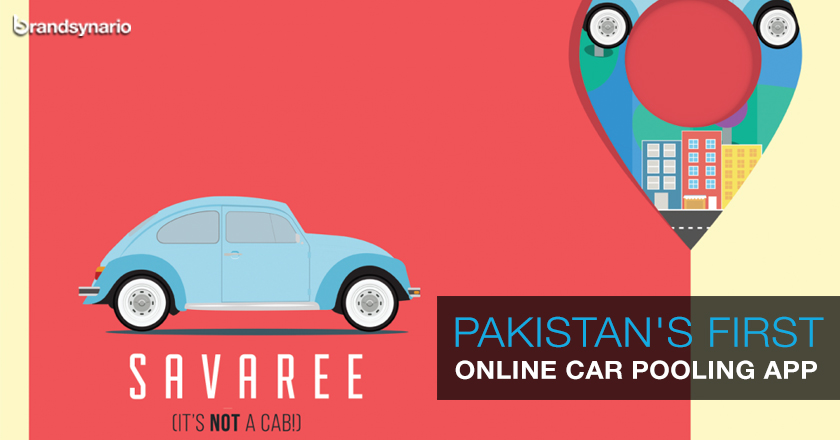 Two brilliant students from Lahore have launched Pakistan's first ever carpooling app that provides easy travelling and conveyance options to students in Pakistan. 
Developed during Lahore Hackathon in 2014, Savaree is the brain child of Madeeha Hassan and Qasim Zafar. The two received third position in the competition and decided to continue working on their project.
According to the founders of the app, Savaree is the first carpool mobile phone app in Pakistan that aims to provide drivers and ride-seekers a chance to coordinate, share and explore routes to bring potential carpoolers together.
How it Works
Once downloaded, the app creates a user profile by asking a series of questions related to route, time, transport, pick-up and drop-off points. Once a profile is created and the route selected, the app offers the users some suggestions and after a mutual agreement, the user is set to carpool.
Hassan, co-founder of the app, told Tribune,
"As a student and later a professional, I always wanted to know about carpool opportunities and people travelling on the same route…I was always on the lookout for a ride."
Dealing with Security Issues
The founders of Savaree are well aware of the security challenge they face because carpooling in Pakistan isn't considered to be a safe option as most of us live in fear and suspicion.
To deal with the security threat, the team aims to explore organizational/institution based potential car poolers who either belong to the same company or organization. The fact that you know the person through some reference puts a lot of fear at rest.
To ensure further safety, the app founders have made it compulsory for each member to sign up with his/her original NIC number. In order to develop a layer of trust between the driver and the rider, the app also lets them exchange numbers and have a chat prior hand to further clear any doubts.
Speaking about dealing with security, Hassan said, "We understand that most people will not give strangers a ride, or ride with strangers…this is why we have offered ride options."
The app's beta version can be found on Google's Play Store for free downloading and can be used after a short and simple registration process.
Future Plans
For now, the app is targeted for LUMS' students but for future, the founders hope to team up with NADRA for a national level carpooling system. To ensure better security, they intend to put in GPRS tracking feature too.
With rising population and travelling problems, along with not so proper public transport system in Pakistan, Savaree will serve as a life saver for many.