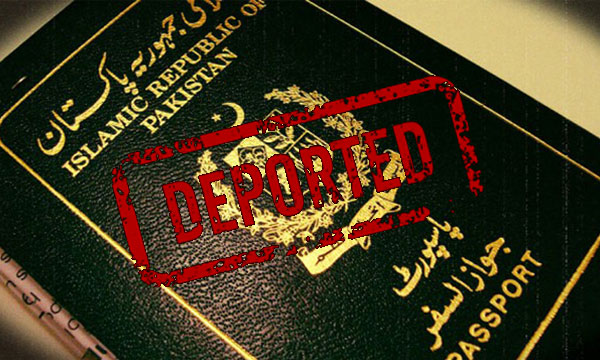 In the past 4 months, as many as  39000 Pakistanis have been deported by the Kingdom of Saudi Arabia. Wondering why? According to news reports, the reason for the massive deportation has been stated as "Visa Violations".
What is more, a "thorough scrutiny" of Pakistanis entering the country has been ordered by Abdullah Al-Sadoun, chairman of the security committee of the Shoura Council.
A report by Saudi Gazette stated regarding the matter:
"The sources also said the involvement of a number of Pakistani nationals in some terrorist actions orchestrated by Daesh, the so called IS, is a cause of public and societal worry"

"A number of Pakistanis were held in the crimes of drug trafficking, thefts, forgery and physical assault"
The rising security issues prompted the Saudi Government to urge Pakistan authorities to strictly vet those entering the Arabian land.
Chairman of the security committee of the Shoura Council was quoted saying:
"Pakistan itself is plagued with terrorism due to its close proximity with Afghanistan. The Taliban extremist movement was itself born in Pakistan"
It is also reported that according to Nafithat Tawasul (communications window) of the Interior Ministry, around 82 Pakistani are suspected of terrorism and security issues. All the accused convicts are currently detained in intelligence prisons.
Pakistan's Development Projects Worth Rs.172 Billion to Kickstart Soon [View List]
Stay tuned to Brandsynario more updates!