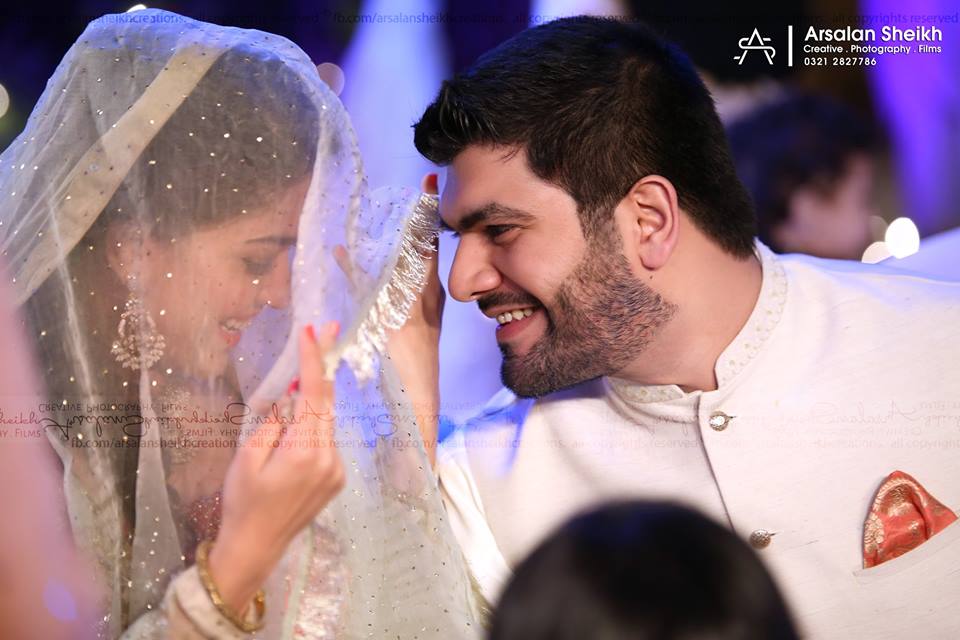 Watch Sanam Jung dance with her husband at her Nikah ceremony! The nation's favorite morning show host of HUM TV's Jago Pakistan Jago, Sanam Jung, is all set to tie the knot on January 9th, 2016 with a pilot named Qassam Jafri and therefore, she has been engrossed in her pre-wedding ceremonies.
Her pictures have taken the internet by storm. The ceremonies held looked simple, nothing over the top and Sanam looked really beautiful.
Sanam Jung's Wedding: Mayun & Dholki Pictures You Might Not Want to Miss!
Watch the videos below:
Stay tuned to find out more about Sanam Jung's wedding.