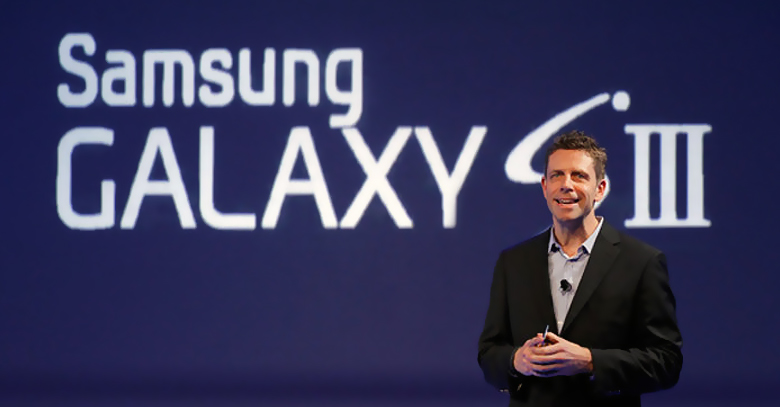 By Hassan Wasti
The chief product officer for the mobile division of Samsung Electronics, Kevin Packingham, who played a major role in introducing a number of Samsung's popular Galaxy devices, has left the company.
The reasons for Mr. Packingham's departure are yet to be confirmed. Samsung's spokespeople refused to provide details on whether his resignation was voluntary. It is however reported that the news of the departure was announced internally as recently as Tuesday.
"Kevin Packingham has departed Samsung Mobile," said Ashley Wimberly, a spokeswoman for Samsung mobile in a statement. "We thank Kevin for his contributions and wish him well in his future endeavors."
During his two years at Samsung Mobile, in Dallas, Mr. Packingham was involved in the global unveiling of the Galaxy S III smartphone, the first competitor to Apple's iPhone which was actually able to give it a tough time, in terms of sales.
He was an integral member of the deals that allowed Samsung to release the smartphone on all of the big American Networks, which helped the smartphone to boost up its popularity.
In an interview before his departure, Mr. Packingham said Samsung was able to attract strong support from carriers by taking a different approach from other handset makers. Usually, handset makers depend heavily on the carriers to not only sell their phones in market, but also help them in advertising.
Taking a more contemporary approach, Samsung told the carriers that it would invest itself on its marketing campaign, guaranteeing the trending popularity of the phone. In return, the carriers were happy to promote and support many of Samsung's phones.
"The change that happened was it took a lot of burden off the carriers," Mr. Packingham said in an interview in September. "People were coming into their stores and they didn't have to pay for that demand."
Before being a part of Samsung, Mr. Packingham was on board with Amerilink Telecom as a chief executive. He was also associated with Sprint as a product executive.