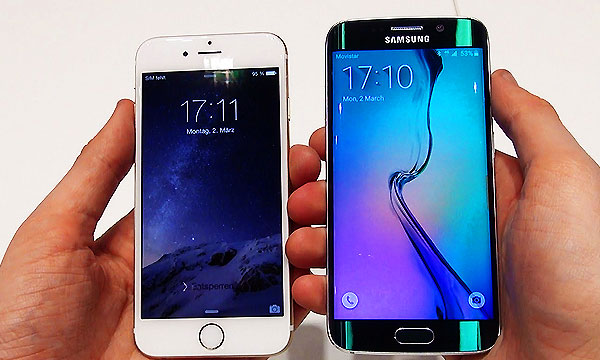 Apple might just be the Technological Innovation Guru Company of the decade and splattered all across the headlines for every event that the Company conducts however when it comes to marketing themselves Samsung just proved that it is not far behind either.
Trending on 9th September in all the searches on Google was the iPhone 6S launch and foreseeing this Samsung trolled Apple on the Google Search page where this showed up: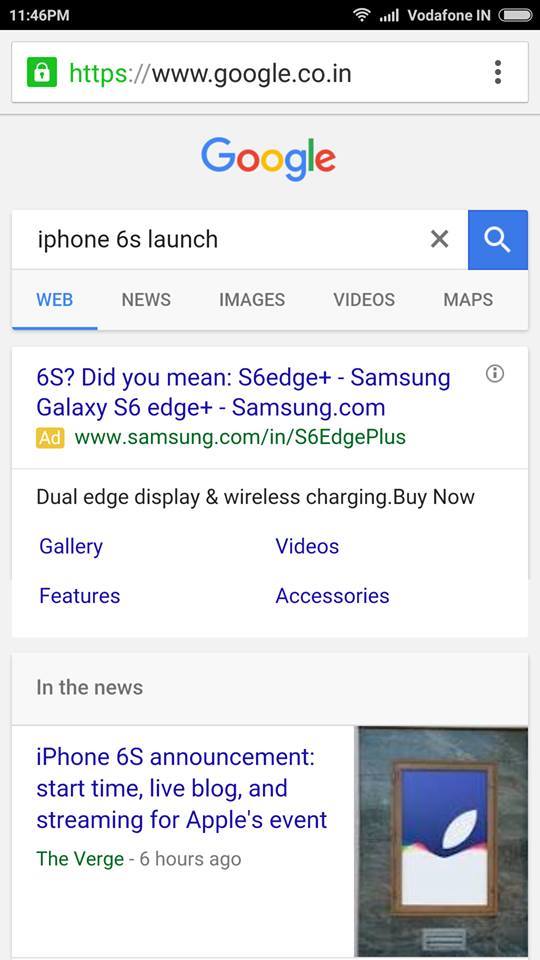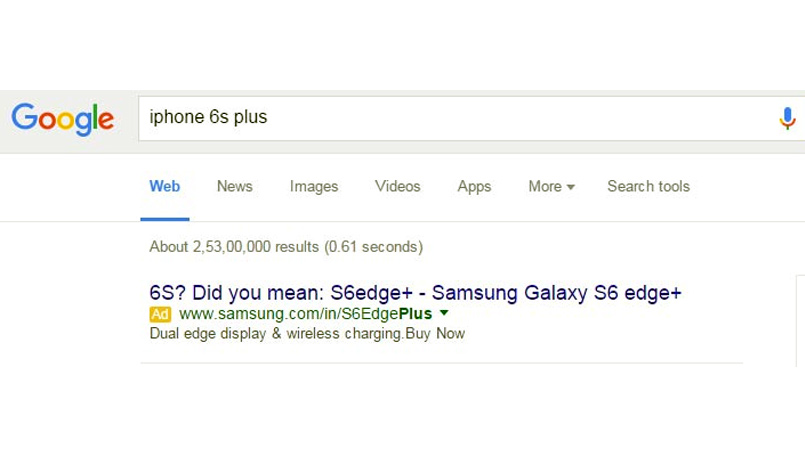 Whenever the iPhone 6S was searched, the top search result was the Galaxy S6 Edge+ Advertisement.
It is actually pretty hilarious that the Ad starts with the question 6S? and then shows up the link to the newly launched Samsung Galaxy S6 Edge +.
Read More: The iPhone 6S, iPhone 6s Plus, iPad Pro & Apple TV Unveiled
On the other hand, it remains true that the new iPhones which are not launched yet are expected to give Samsung's recently launched flagship smartphones a run for their money.