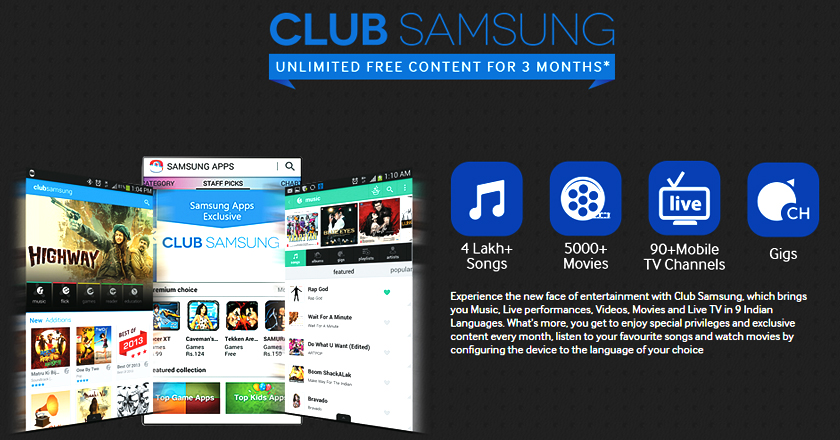 Samsung Electronics has finally publicized the launch of their new digital entertainment store which will deliver music, movies, live TV and other videos offerings. The store is titled Club Samsung 2.0.
Club Samsung 2.0 is basically a digital entertainment store which encompasses everything related to entertainment, be it music, movies, videos and mobile TV etc.
Club Samsung is launched under Samsung's Media Solutions Center division– MSC; it is compatible and available at 14 different Samsung devices.
By using Club Samsung, users could easily get their hands on various movies & videos, countless songs and mobile TV with more than 90 channels.
This new product from MSC division would not only give users some matchless experience but Samsung is certain that Club Samsung would set a new benchmark in the mobile entertainment space.
The store contains content in Hindi, Punjabi, Bengali, Tamil, Telugu, Kannada, Malayalam, Marathi and Gujarati.
As said earlier Club Samsung 2.0 is currently compatible with 14 Samsung devices and in coming months the offering would be scaled to 33. The product would be available for downloading at Galaxy App Store by the end of this month i.e. September 30th.
The company plans on making the product compatible to all of Samsung's gadgets so that they could provide their customers the most extensive entertainment hub.
Samsung has its fingers crossed; they perceive that this launch would definitely restate Samsung as the Leader of the market, when it comes to product development and customer centric innovation.