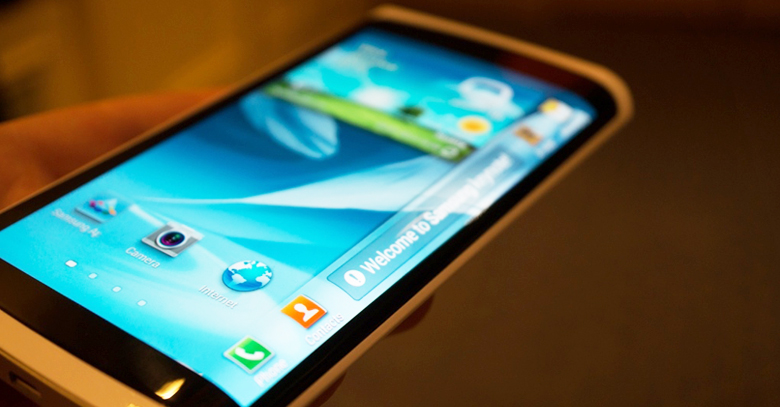 No, it is not a result of being kept in the front pocket for a really long time. The phone actually sports a curved screen and hence the name Galaxy Round. Samsung has again crossed the line first; as it did with its Samsung Galaxy Gear smartwatch or phablets, by launching the first ever smartphone with a curved display in Korea.
Critics have started calling the Round's 'innovation' to be more of a gimmick than an actual step forward in cell-phone design because in essence, Samsung Round is merely a curved version of 'Galaxy Note 3' with its 5.7 inch screen.
But the "Roll Effect" is unique to Galaxy Round as it allows user to check time, missed calls, battery and date when the phone is off. One has to only slightly wiggle the phone a little once its lying on a flat surface.
Samsung, the world's largest smartphone vendor, has been untouchable when it comes to giving its user that added 'edge' in the saturated mobile phone industry. Recently, it was Samsung Gear smartwatch – a leap into what we had always conceived to be fictional.
From gorilla-glass screens to now curved screens, Samsung has had an inventive advantage over its competition in imagination and execution.
To be fair though, it hasn't been all smooth sailing for Samsung. Arch rival Apple was named the world's most valuable brand by Interbrand this year. Apple also stole the show for Galaxy Gear by launching its flagship iPhone 5S and the colorful 5C around the same time as the smartwatch.
iWatch has reported to have also filed a patent for flexible screens, although a confirmed news has not yet surfaced.
Also, mass-producing flexible screens will require several innovations, including developing flexible batteries, so there's no telling when a mainstream device will hit the stores.